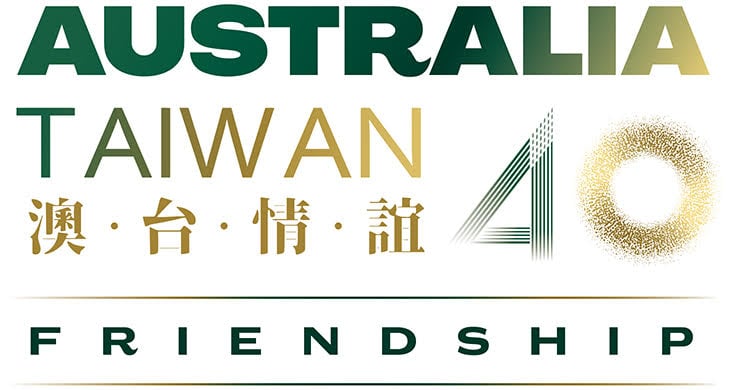 To celebrate the 40th anniversary of the Australian Office in Taiwan, we present '40 years, 40 stories': a showcase of stories told from Australian and Taiwanese perspectives demonstrating the breadth and depth of our relationship.
The launch video of '40 stories' gives a sneak preview of individuals' stories from across a broad spectrum, including Taiwanese baseball legend TS Chang (張泰山), Ansett Aviation Asia General Manager Steve Chiu (邱佳昇), CPC Overseas Operation Division Manager Peng Yi-wen (彭鉯雯), children's book author Kathy Cheng, and consultant Tom Fifield (田記禮). Look out for their full stories in coming months.
Opening in 1981, the Australian Office has worked tirelessly to strengthen bilateral relations. We are proud that since the first Australia-Taiwan trade talks in 1990, our trade reached AUD20 billion pre-COVID, and two-way investment reached AUD31 billion in 2020, creating jobs and economic growth.
Australia is Taiwan's number one energy provider, and we are natural partners in the transition to net zero through technologies like hydrogen, and in building strong and reliable supply chains. Australia is proud to be Taiwan's second most popular education destination and we are working together to promote Taiwan's Bilingual 2030 goals.
To address global challenges, we must all work together. The Australia-Taiwan relationship continues to deepen through development cooperation in the Pacific, a shared commitment to the Global Cooperation and Training Framework (GCTF), and through collaboration in areas as diverse as health, education, gender equality, Indigenous entrepreneurship, finance, and digital and biotechnology.
Throughout the coming year, we will regularly bring you new stories of Australian and Taiwanese individuals and organisations that show off the warmth, breadth and longevity of our close bilateral relationship.
Our Stories