Welcome to the Australian Office Taipei
Serving the interests of Australia and Australians in Taiwan
Australian Update on COVID-19
Australian Border Restrictions
You can only travel to Australia if you are an Australian citizen, a permanent resident, an immediate family member of an Australian citizen or permanent resident or are a New Zealand citizen usually resident in Australia.
Travellers who have a compassionate or compelling reason to travel to Australia will need to have an exemption from the Australian Border Force Commissioner.
All travellers arriving in Australia must undertake a mandatory 14-day quarantine at designated facilities (for example, a hotel), in their port of arrival.​
Travel restrictions are subject to change. Some exemptions are in place. Please check back regularly.
Additional exemptions
Additional exemptions in relation to the travel restrictions are currently in place for:
foreign nationals travelling at the invitation of the Australian Commonwealth Government for the purpose of assisting in the COVID-19 response or whose entry would be in the national interest
critical medical services, including air ambulance and delivery of supplies, that regularly arrive into Australia from international ports
people with critical skills (for example, medical specialists, engineers, marine pilots and crews) by exception
diplomats accredited to Australia and currently resident in Australia, and their immediate family
​case-by-case exceptions for humanitarian or compassionate reasons.
Learn more: https://covid19.homeaffairs.gov.au/travel-restrictions-0
Temporary Visa Holders in Australia
Temporary visa holders in Australia should consult the Department of Home Affairs website, as conditions will differ between visa types.
Holders of Working Holiday Maker visas who work in critical sectors, including agriculture, food processing, health care, aged care, disability care and child care may be eligible for a special COVID-19 Pandemic Event visa.
For student visa holders, a flexible approach is being taken to visa conditions where COVID-19 and travel restrictions have prevented visa conditions being met, such as attendance at class or use of online learning.
Certain student visa holders employed in the health, aged care and disability care sectors are also temporarily permitted to work more than 40 hours per fortnight.
Learn more at: https://covid19.homeaffairs.gov.au/staying-australia

Australian travellers
The Australian Government continues to advise Australians not to travel overseas. Australians already overseas who wish to return to Australia should do so as soon as possible on available flights. Those who cannot, or do not wish to return should follow local advice.

Visitors to the Australian Office in Taipei
As a condition of entry to the Australian Office in Taipei, all visitors will be required to:
· undergo a body temperature check;
· disinfect hands;
· wear a face mask; and
· declare recent travel history, including any current requirements for quarantine.

Entry may be denied to those with COVID-19 like symptoms, temperatures over 38 degrees, or subject to quarantine restrictions.
Further Information
National Coronavirus Health Information Line (Australia): 1800 020 080
Australian Government Coronavirus Information: www.australia.gov.au
Department of Health: www.health.gov.au
Department of Home Affairs: www.homeaffairs.gov.au
Smartraveller: www.smartraveller.gov.au
"Coronavirus Australia" app: available for download in the Apple App Store or Google Play
Latest News
Job vacancy - Senior Policy Research Officer
12/3/2021
Annual starting salary: NTD 1,100,000+ plus benefits.
The Australian Office is looking for a Senior Policy Research Officer.
Do you have excellent policy analysis skills? Are you fluent in
oral and written Chinese and English? Are you well informed on political and economic matters in Taiwan and the region?
Can you build networks, advance Australia & Taiwan ties,
and write high quality analytical reports? Are you ready
for an important role as a member of a great team?
If you are, then send your CV and a short writing sample
(in English and Chinese) on Australia-Taiwan relations to [email protected] by 9am Monday 29 March 2021.
INTERNATIONAL WOMEN'S DAY LUNCH
"WOMEN IN LEADERSHIP: ACHIEVING AN EQUAL FUTURE IN A COVID-19 WORLD"
Remarks by Australian Representative Jenny Bloomfield
11 March 2021
Representative Jenny Bloomfield's op-ed published in the Liberty Times
8 March 2021
Job Vacancy - Strategic Communications Officer
26 February 2021
The Australian Office is looking for a Speechwriter / Strategic Communications Officer. For more details [...]
Representative Jenny Bloomfield's op-ed published in the United Daily News
22 February 2021
Join COVID-19 Webinar on testing and tracing with experts from Australia, New Zealand and Taiwan on 23 February
17 February 2021
Australia, Taiwan and New Zealand's handling of COVID have all been recognised as among the best in the world, but we've employed a range of different testing and tracing approaches. Join our trilateral panel of experts to discuss the lessons learned at this free webinar on Tuesday 23 February at 2.30pm (Taipei time).
Register here: COVID-19 Webinar Series event website (eventsair.com)
Representative Jenny Bloomfield's op-ed published in the Liberty Times
8 February 2021
Representative Jenny Bloomfield's op-ed published in the Taipei Times
8 February 2021
Working together for our shared values - Taipei Times
Representative Bloomfield's New Year's address to Australian Office staff
5 February 2021
WA Election
8 February 2021
If you're a Western Australian citizen over 18, you're required to vote in the upcoming State Election. This is the last week to check or update your enrolment at Check Your Enrolment (elections.wa.gov.au) before enrolment closes at 6pm (AWST) Thursday 11 February 2021. If you're overseas and eligible to vote in Western Australia's State Election, you can apply for a postal vote. With postal services globally impacted by COVID-19, we recommend you apply now. Postal voting | Western Australian Electoral Commission (elections.wa.gov.au)
Voting Options for Overseas Electors - Fact Sheet
New Australian Representative in Taiwan Ms Jenny Bloomfield will commence her appointment on 1 Feb
27 January 2021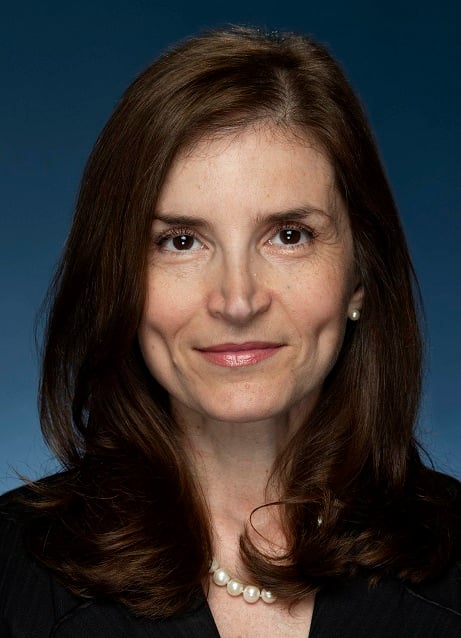 Representative Cowan's Rediscover Australia Rediscover Taiwan event
13 November 2020
2020 Study Australia Education Exhibition
12 November 2020
Please join us at the Study Australia Education Exhibition to learn more about Australian education, and you will have the chance to chat with school representatives virtually on site. The event is at Songshan Culture and Creative Park, Warehouse Number 5 on 14-15 November. For more information, please go to our official website:
http://www.studyaustralia.org.tw/
Please note all visitors will have to comply with the current government COVID-19 measures at the entrance.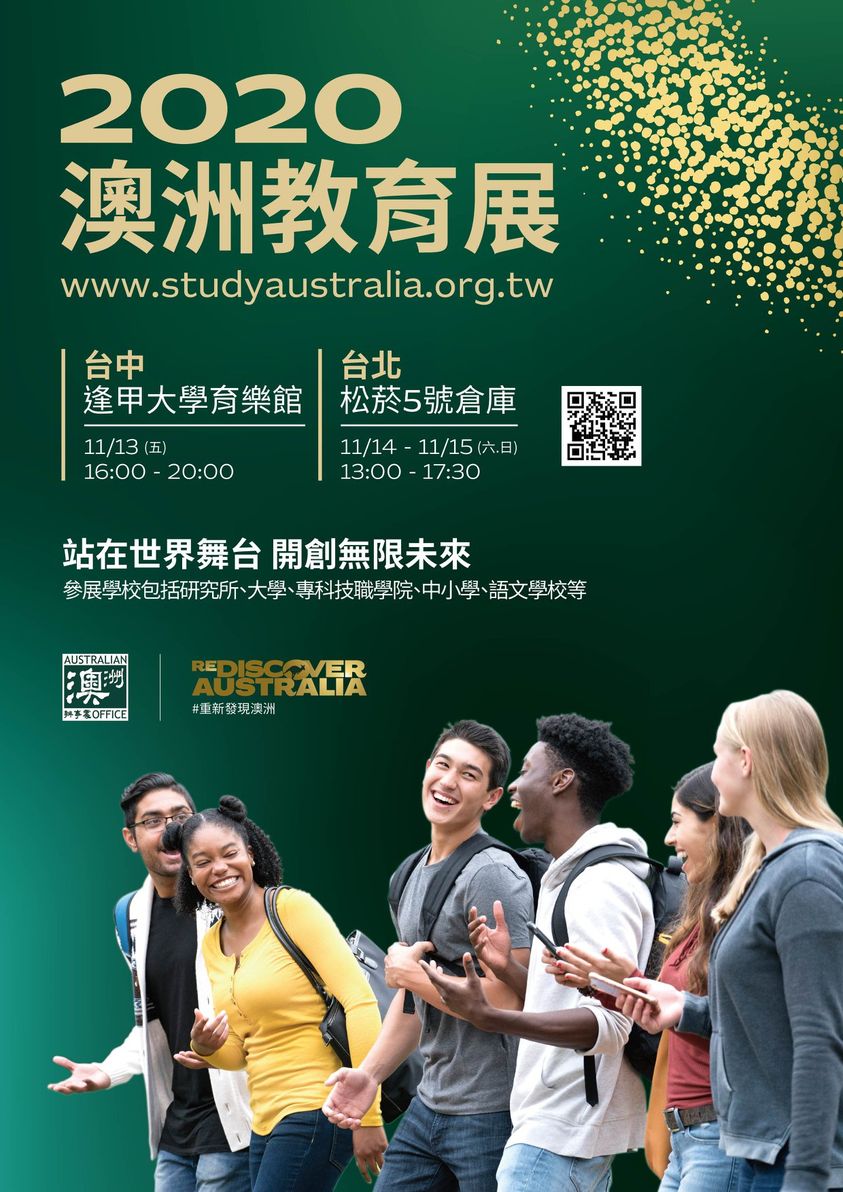 Representative Cowan's Taiwan-Australia Business Networking Meeting Address
27 October 2020
Working Holiday Maker visa
19 October 2020
If you were granted a Working Holiday Maker visa, you may be eligible for a refund or waiver of a new WHM visa application fee once travel resumes. See here for more information: https://covid19.homeaffairs.gov.au/refunds-and-waivers-visa-application-charges#toc-2
ACT Election 2020
8 October 2020
Voting is available to all ACT electors from 28 September through to 17 October 2020. You can vote from Taiwan using the overseas e-voting system – applications close 4pm (AEDT) and voting closes 6pm (AEDT) on 17 October.
For more info: https://bit.ly/2GjpVl5
Queensland's 2020 state general election
17 September 2020
Queensland's 2020 state general election will be held on Saturday 31 October.
If you are not in Queensland on this day, you may cast a vote by post or telephone.
Postal voting applications are open from Monday, 14 September to 7pm Friday, 16 October 2020.
Telephone registrations close midday Saturday, 31 October 2020 (AEST).
Please be advised that the Trade and Investment Queensland Office in Taiwan will not provide any early voting/pre-poll services during the State General Election in October 2020.
For further details visit ecq.qld.gov.au or call +61 7 3035 8103.
Representative Cowan's speech at Taiwan Council of Agriculture's Press Conference on Organic Equivalency Recognitions
14 August 2020
Representative Cowan's speech at Nan Der Rotary Club
23 July 2020
Representative Cowan joined the Nan Der Rotary Club on 21 July to learn about the excellent work they are doing in the Taiwanese community, and to share with them some of the highlights of Australia and Taiwan's cooperation.
Visa information
22 July 2020
The National Immigration Agency has announced that foreigners on short-term visas who entered Taiwan on or before 21 March 2020 and have legally stayed over 180 days as of 17 July will be granted an automatic 30-day extension. Further details here: https://bit.ly/3hpeyp7
International Students Support
22 July 2020
Australia is making a number of changes to support Taiwanese students resume their studies in Australia, including recommencing visa lodgements, fee waivers, eligibility to apply for a post-study work visa and recognition of completed online studies.
For further info: https://bit.ly/3jftXKe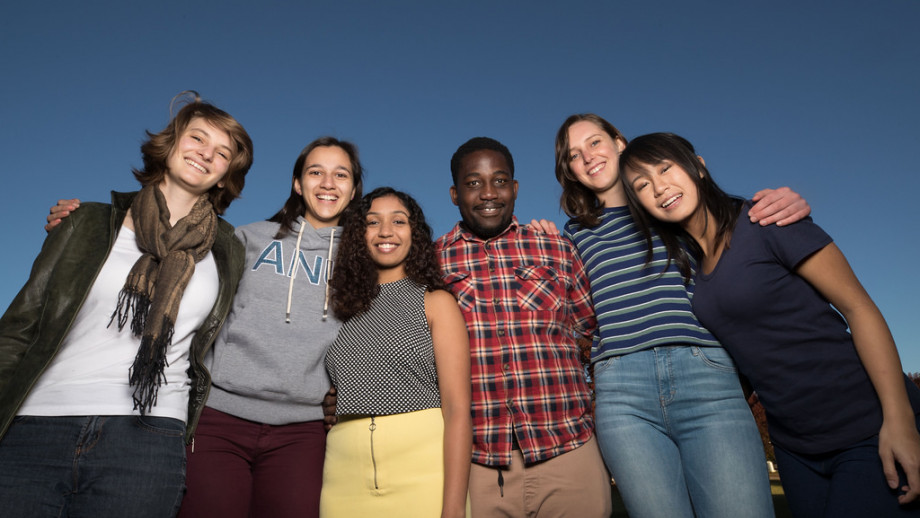 Upcoming ATBC & CIECA Webinar – "Taiwan post-election: a new business beginning"
17 July 2020
Representative Gary Cowan and Deputy Representative and Senior Trade Commissioner Brent Moore look forward to joining Digital Minister Audrey Tang and others for a panel discussion on 31 July.
As COVID challenges the world's ability to travel and do business, it is important to remember the strength of Australia and Taiwan's existing cooperation and to look forward to new business opportunities.
Hosted by the Australia Taiwan Business Council (ATBC) and the Chinese International Economic Cooperation Association (CIECA), this will be a great chance to hear from experts in their fields.
To attend this complimentary webinar, please register by Monday 27 July here: https://www.eventbrite.com.au/e/taiwan-post-election-a-new-business-beginning-registration-111775768332?mc_eid=5a81a8d638&mc_cid=2449a6c5d1.
New passenger caps and quarantine costs for all Australian citizens and PRs returning home
13 July 2020
This is a message for all Australian citizens and permanent residents looking to return home in the near future.
Because of the risks from COVID-19 in many countries, and the pressure on our quarantine facilities, the Australian Government has decided to limit the flow of international passengers into Australian airports.
From today, 13 July, there are caps on the number of international passengers who may enter major Australian airports:
· for Sydney – this means the cap of 450 international arrivals per day will continue.
· For Perth – this means a cap of 525 international arrivals per week.
· For Brisbane - a cap of 500 international arrivals per week.
· For now, there are no international passenger flights into Victoria.
This passenger cap system is temporary. It will initially apply for four weeks – until 8 August 2020.
Further, more states and territories will introduce significant charges for the cost of the two weeks' quarantine passengers will undergo.
Individual states and territories will determine and manage this.
We ask all Australians seeking to return home to keep regular contact with your airline or travel agent to confirm arrangements.
Make sure you have considered all your options, and be prepared to put in place alternative arrangements should your flights be cancelled or changed at short notice.
We recognise this may be a difficult time and may be frustrating for some Australian travellers.
We have been fortunate that direct flights have continued to operate from Taiwan to Australia. Think carefully about whether this is the right time for you to return home from Taiwan.
If you are staying in Taiwan we continue to encourage you to be patient; to ensure you have a safe place to stay; to follow the advice of local authorities and to minimise your risk of exposure to COVID-19.
Please remember the simple steps we can all follow to be COVIDSafe:
1. Wash or sanitise your hands regularly
2. Keep a distance of 1.5m from others
3. Wear a mask on public transport or in crowded situations here in Taiwan
4. If you're returning to Australia download and use the COVIDSafe App today.
Metropolitan Melbourne and Mitchell Shire will return to Stage 3 Stay at Home restrictions from 11.59pm for six weeks
8 July 2020
Attention Taiwanese communities in Victoria: the Victorian Government has announced that metropolitan Melbourne and Mitchell Shire will return to Stage 3 Stay at Home restrictions from 11.59pm on Wednesday 8 July 2020 for six weeks. See full details here:
https://www.vic.gov.au/coronavirus-covid-19-restrictions-victoria (English)
https://www.abc.net.au/chinese/2020-07-07/news-briefing-07-07/12427324 (Chinese)
Australian border controls and other information for returning travellers
8 July 2020
NSW Government has announced a total passenger cap of 450 per day and an expected cap of 50 persons per incoming flight into Sydney, effective from 4 July for two weeks. All incoming international flights into Sydney will be impacted, including China Airlines and Cathay Pacific. If you have already booked on flights to Sydney, be alert to avoid being stranded. More info: https://bit.ly/2CbM6Yz
Australia and the world in the time of COVID-19
1 July 2020
Australia's Foreign Minister Marise Payne laid out Australia's foreign policy direction in the world of COVID-19 on 16 June, highlighting that our international order is as important as ever. Read the full speech here: https://bit.ly/2CuAvnv
Australia-NZ to host FIFA Women's World Cup 2023
1 July 2020
Australia and New Zealand welcome the world by hosting the FIFA Women's World Cup 2023. Across 12 cities, the tournament will create an enduring legacy for women in sport.
Media release: https://www.foreignminister.gov.au/minister/marise-payne/media-release/australia-nz-host-fifa-womens-world-cup-2023
Study with Australia online
11 June 2020
Study with Australia online via the range of courses available at Australia's leading universities. Some online courses are free.
Enrol before 30 June 2020 for full access. https://bit.ly/3eFMi0a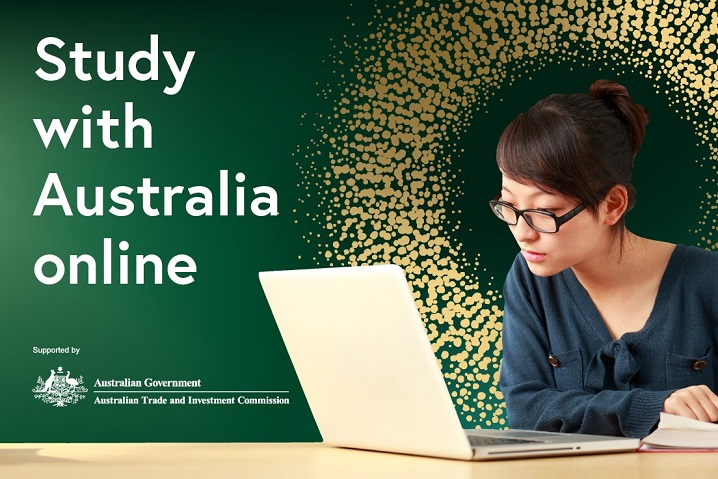 Taiwan National Clean Up 2020
11 June 2020
To help keep our oceans clean and safe, join us at Wai'Ao beach (Yilan County) on Saturday 13 June for a beach clean-up, a free BBQ and free surf lessons. Brought to you by ANZCham Taipei in honour of the Taiwan National Clean Up 2020.
Register at: https://bit.ly/3h7pWGR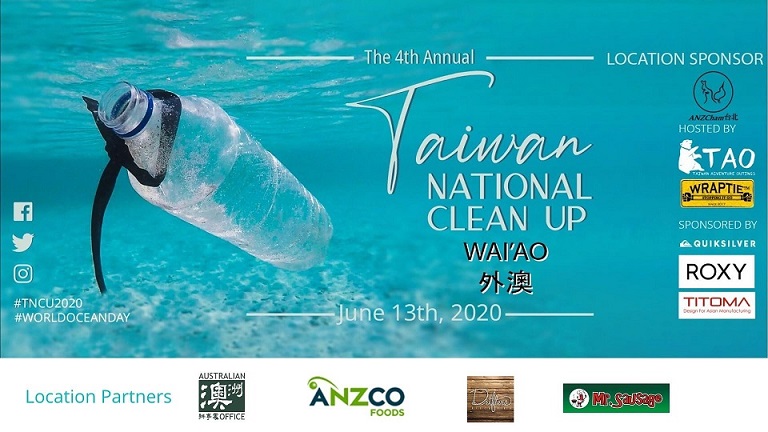 MOFA announces a third automatic 30-day visa extension
28 May 2020
Taiwan authorities have announced that travellers who entered Taiwan on a visitor visa, landing visa or visa-waiver program on or before 21 March 2020 will now be eligible for a third automatic 30-day visa extension. No application is required, but your stay must not exceed 180 days in total. See the MOFA website for more details. https://www.mofa.gov.tw/en/News_Content_M_2.aspx?n=1EADDCFD4C6EC567&s=263FDBAD02A68185
Australia Foreign Minister Hon Marise Payne joined Canada and United Kingdom in the statement on Hong Kong national security legislation
25 May 2020
https://www.foreignminister.gov.au/minister/marise-payne/media-release/joint-statement-hong-kong-national-security-legislation
Australia supports Taiwan's involvement in the World Health Organization's work and Taiwan's participation as an observer at the World Health Assembly
14 May 2020
As COVID-19 has shown so starkly, a global pandemic requires a global response. This includes cooperation and information flows among all relevant health authorities. Taiwan has demonstrated a first-rate health system response and has valuable expertise to share. Australia supports Taiwan's involvement in the World Health Organization's work and Taiwan's participation as an observer at the World Health Assembly. There has never been a better time, nor a greater need, to work with all relevant partners to beat COVID-19 and respond to global health issues. Health for all.
Study In Australia website provides information and advice for international students during COVID-19
13 May 2020
International students in Australia are a valued part of our community. Australia is a safe, inclusive and supportive study environment, and the lifestyle is fantastic too. Visit the Study In Australia website for more information and advice for international students during COVID-19: www.studyinaustralia.gov.au
Australian Government's COVIDSafe app
8 May 2020
Over 5 million people in Australia have downloaded the Australian Government's COVIDSafe app, which helps to trace contacts with known COVID-19 cases and helps to save lives.
https://www.health.gov.au/resources/apps-and-tools/covidsafe-app
Australia's Minister for Trade, Tourism and Investment, Senator to advocate for open trade markets
8 May 2020
Australia's Minister for Trade, Tourism and Investment, Senator Simon Birmingham has joined his British, Singapore and New Zealand counterparts to advocate for open trade markets to support global economic recovery and growth beyond the COVID-19 pandemic. https://reurl.cc/oLRlaq
Australia pledged AUD 352 million towards the global effort to fight COVID-19
6 May 2020
COVID-19 is putting us all to the test and the world's best and brightest medical minds and researchers are working tirelessly to find a vaccine for COVID-19. Australia has pledged AUD 352 million towards the global effort to fight COVID-19 and find a safe, accessible and affordable vaccine. https://www.pm.gov.au/media/coronavirus-global-response-international-pledging-event
Australia's New air freight network to boost agricultural and fisheries exports
5 May 2020
A new network of 15 air freight service providers and freight forwarders has been established by the Morrison-McCormack Government to accelerate delivery of agricultural and fisheries exports into key overseas markets.
In the first three weeks of its operation, over 560 Australian businesses have registered their interest in utilising the International Freight Assistance Mechanism and agreements for 55 freight flights have already been secured.
Deputy Prime Minister and Minister for Infrastructure, Transport and Regional Development Michael McCormack said the network would allow the International Freight Assistance Mechanism to ramp-up assistance to exporters and re-establish global supply chains.
ANZAC Day 2020 Memorial Service Remarks by Australian Representative Mr Gary Cowan
25 April 2020
New Zealand Representative, Ms Moira Turley
Turkish Acting Representative, Mr Nurullah Ayvaz
Distinguished Guests
Fellow Australians and New Zealanders
And international friends, both here in person and viewers online
Welcome to this 2020 ANZAC Day dawn service broadcast live from Taipei.
ANZAC Day is one of the most important days in Australia and New Zealand's national calendars. The date – 25 April – commemorates the landing of the Australian and New Zealand Army Corps, the ANZACs, on the Gallipoli peninsula during the First World War.
As young nations, barely more than a decade old before the outset of this conflict, Australia and New Zealand faced their first significant action on the international stage, fighting for our freedom and liberty under our own banners, but side-by-side.
Many lives were lost that day, under the barrage of heavy fire by the brave young Turks nestled in the cliffs above.
But the courage, resilience, ingenuity, and mateship displayed by the ANZAC troops lived on as the 'ANZAC spirit'. The ANZAC spirit played a foundational role in the development of Australia's and New Zealand's national identities. It shaped the way we view ourselves, our place in the world, and our values.
It has also served as the foundation of the enduring friendship among Australia, New Zealand and Turkey.
This year, ANZAC Day falls in the shadow of the global COVID-19 pandemic. Australians who would normally spend ANZAC Day gathering with family and friends to pay their respects at dawn services and public events across Australia and overseas, will instead observe ANZAC Day at home.
But, in the face of uncertainty about the future, we still commemorate ANZAC Day, physically separated, but together as members of a united community.
Of course, the ANZACs were no strangers to disease. In the cramped and filthy conditions in Gallipoli and on the Western Front, illness was rife. Diseases like trench foot, trench mouth, dysentery, typhus and typhoid became synonymous with the horrors of trench warfare.
But the most serious disease threat, just as we face today, was from respiratory diseases.
The Spanish flu pandemic, struck in 1918, spread quickly among the ANZAC forces on the Western Front. Nearly 22,000 Australian soldiers infected and ultimately over a thousand (1,238) died. Despite quarantine measures, this deadly influenza would infect around two million Australians and claim up to 15,000 lives.
But just as disease featured heavily in the ANZAC's war time experience, so too did the courage and dedication of frontline medical personnel.
More than 3,000 Australian nurses served during World War I. They worked under terrible conditions. An Australian Officer, wounded on the Western Front in September 1918, wrote of them:
That these women worked their long hours among such surroundings without collapsing spoke volumes for their will power and sense of duty.
Australia's first recipient of the Victoria Cross, our highest honour for valour, was a doctor. Neville Howse was awarded the VC during the Boer War for carrying a wounded soldier to safety under heavy fire and then administering life-saving medical care.
In 1914, Dr Howse – by this time the 50 year-old Mayor and general practitioner of the town of Orange - reenlisted. He went ashore with the ANZACs on 25 April 1915, taking charge of evacuating wounded soldiers from the beaches.
By the end of the war, Dr Howse had been promoted to Major-General and knighted. Sir Neville Howse later went on to serve as Australia's Minister for Defence and Minister for Health.
ANZAC Day is, at its core, about remembrance. It is about focusing on the best qualities of human nature.
Today our frontline medical personnel continue to embody the ANZAC spirit through their care, perseverance and resourcefulness in combatting this pandemic.
In these difficult times, we draw inspiration from their example, as we do from the ANZACs, to face this challenge together:
with resilience in the face of hardship;
with kindness in the face of adversity; and
with mateship extended to those who need our help here in Taiwan, in Turkey, in New Zealand, back in Australia, and across the world.
Lest We Forget.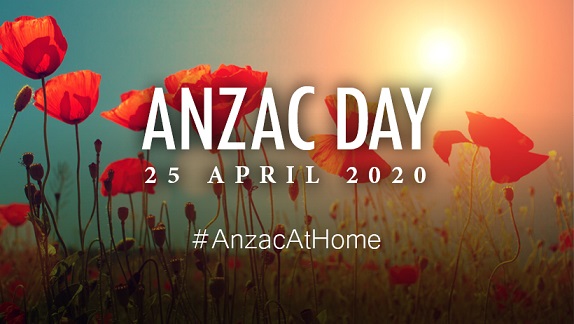 Saturday 25 April is ANZAC Day, a day to remember the commitment and sacrifice of our past and present armed servicemen and women. With public gatherings restricted by COVID-19 this year, we invite you instead to join a live stream of our ANZAC Day service in Taipei via our Facebook account (@australianofficetaipei) from 6:30 am Saturday.
You can also live stream the Australian War Memorial's Canberra service from 3:30 am (Taipei time) via the Department of Veterans' Affairs Facebook (@DVAAus) and Twitter account (@DVAAus).
Lest We Forget.
Winner of the 2019 Australia-Taiwan Alumni Ideas Challenge competition
9 March 2020
The Australian Office was proud to announce Ms Yu-Han Chen as winner of the 2019 Australia-Taiwan Alumni Ideas Challenge competition.
Building on her experience as an alumna of Monash University, Ms Chen's idea "When Maths Meets Literature" will encourage students from Australia and Taiwan to work together to expand their skills in math and literature. Congratulations Yu-Han.
New arrangements for the Working Holiday Maker scheme
18 February 2020
The Australian Government has just announced important changes to the Working Holiday Maker scheme.
Under new arrangements, Working Holiday Makers employed in bushfire recovery efforts can now stay with the same employer for up to 12 months (up from six months). In addition, paid and volunteer work in declared bushfire recovery zones will count towards "specified work" for the purposes of applying for a second or third year visa.
It's never been a better time to head to Australia.
More details:
https://minister.homeaffairs.gov.au/davidcoleman/Pages/backpackers-help-bushfire-recovery-20200217.aspx
https://www.trademinister.gov.au/minister/simon-birmingham/media-release/backpackers-given-green-light-help-bushfire-recovery
https://immi.homeaffairs.gov.au/visas/getting-a-visa/visa-listing/work-holiday-417
Smartraveller travel advice
23 January 2020
"Travelling overseas for the Lunar New Year holidays? Make sure you travel prepared! Subscribe to smartraveller travel advice updates for your destination, and check your airline's latest information."
Australian Bushfire Crisis 2019-20
22 January 2020
Australia's bushfire recovery efforts are advancing quickly after rainfall and cooler weather over the last week have helped ease bushfire quickly.

Many fires are now extinguished and others contained. Air quality is returning to normal. Essential services (e.g. electricity and communications) are being restored.

While fires continue to burn across some parts of country New South Wales, Victoria and South Australia, the vast majority of Australia is safe and open for business.
Visit Australia.com for latest information on travel destinations.

Leading recovery efforts, the Australian Government has established a National Bushfire Recovery Agency with an initial injection of AUD 2 billion to ensure families, farmers and business owners recover as quickly as possible. Some measures already committed include:
- AUD 100 million for national clean-up efforts;
- AUD 58 million for families with emergency needs;
- AUD 60 million for local council rebuilding programs;
- AUD 50 million for wildlife protection and restoration efforts;
- AUD 76 million for health support services for emergency personnel and communities;
- AUD 100 million for agricultural industry recovery; and
- AUD 76 million for tourism industry recovery.
Australian communities have welcomed the generous offers of assistance from the international community. Taiwan has donated health masks. The Taiwan Red Cross has been receiving donations in New Taiwan Dollars ( http://www.redcross.org.tw/home.jsp?pageno=201205070020&acttype=view&dataserno=201906030005). Taiwanese businesses, individuals and schools have donated generously. Locally-based Australian business communities have raised money for charity too.

The best way to support Australian communities now is to visit Australia and buy Australian goods. We encourage visitors to continue to travel and support our local businesses in Australia. Australia is open for business.

This Australian bushfire season has been unprecedented. Over 10.4 million hectares have been burnt – an area almost three times the size of Taiwan. Twenty-nine people have lost their lives; over 2900 homes have been lost; livestock and farming infrastructure has been affected; and millions of wildlife have perished.

Australia-based charities continue to raise funds for recovery efforts, including:
o Red Cross Disaster Relief and Recovery – www.redcross.org.au
o The Salvation Army Disaster Appeal – www.salvationarmy.org.au
o St Vincent de Paul Bushfire Appeal – www.vinnies.org.au
o NSW Rural Fire Service www.rfs.nsw.gov.au
o Country Fire Association of Victoria www.cfa.vic.gov.au
o South Australia Country Fire Service www.cfsfoundation.org.au
o Wires (injured animals) www.wires.org.au

Australian Bushfire Fundraiser Event
14 January 2020
The ANZCham - Australia New Zealand Chamber of Commerce, Taipei (ANZCham) and Little Creatures Taipei will join forces to host an Australian Bushfire Fundraiser Event to assist recovery efforts on Thursday 16 January from 6pm. All proceeds raised will go to Australian charities. Join us.
Registration essential: https://pse.is/KBWGA
Taiwan Elections
13 January 2020
Australia's Department of Foreign Affairs has released a statement on the Taiwan elections:
Australia congratulates Dr Tsai Ing-wen and her party on her re-election in Taiwan's elections on 11 January 2020.
Australia also congratulates the people of Taiwan on the peaceful exercise of their democratic rights. The smooth conduct of the elections is a testament to the maturity of Taiwan's democracy.
Australia looks forward to continuing to work with Taiwan to advance our trade and investment cooperation, education, science and research links, as well as our people-to-people links, which are strong and growing.
https://dfat.gov.au/…/me…/Pages/taiwan-elections-200112.aspx
Help us keep Australia beautiful for everyone to enjoy
25 June 2019
Australia has strict biosecurity laws to protect our pristine natural environment. If you are travelling to Australia, please keep in mind that certain plant, animal or food materials could pose a biosecurity risk and might not be allowed in. Make sure you declare any of these items on your Incoming Passenger Card so that it can be inspected by Australian biosecurity officers. Help us keep Australia beautiful for everyone to enjoy. More info: http://agriculture.gov.au/travelling/to-australia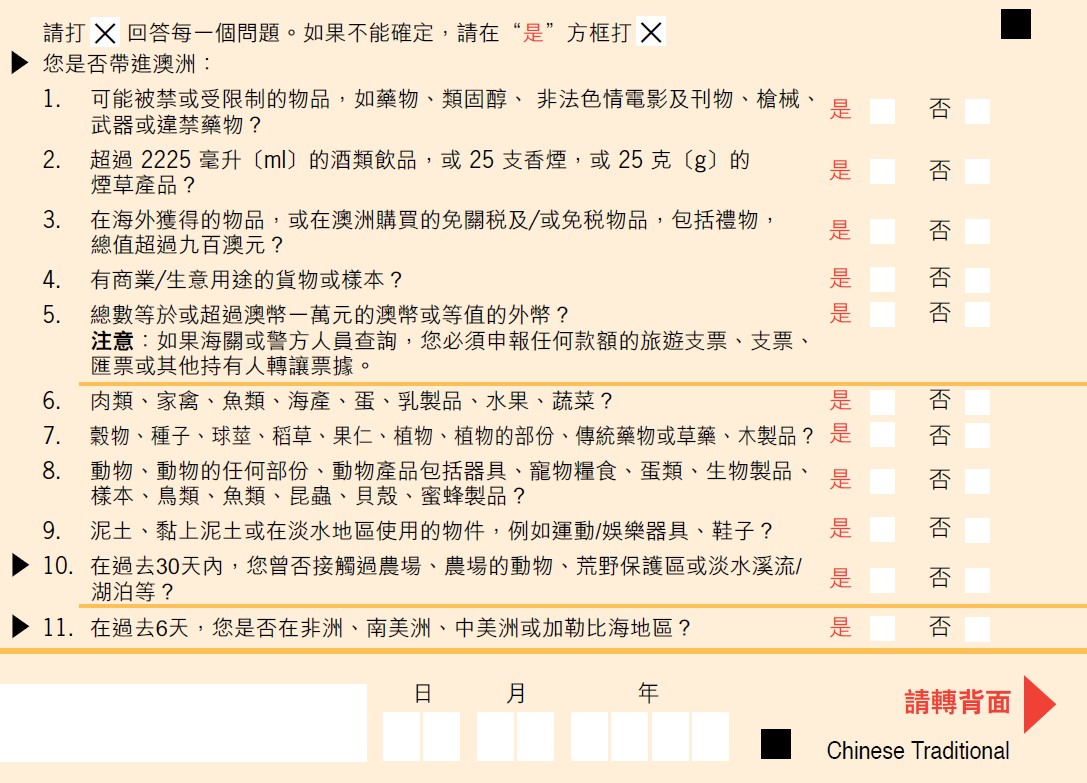 Useful Links
Australian and New Zealand Chamber of Commerce Taipei