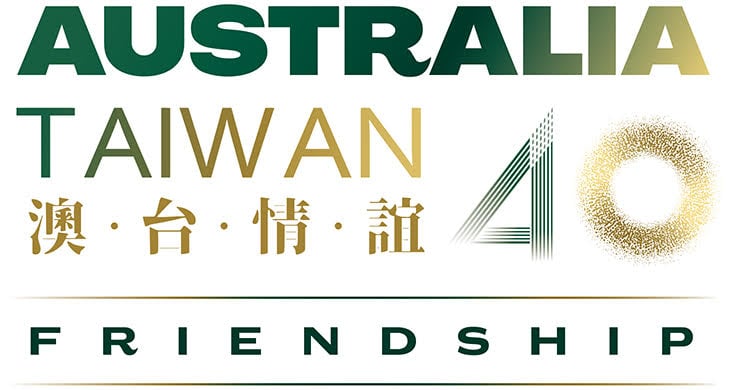 This week, '40 years, 40 stories' brings you Tony Chen, owner of Tasmanian Abalone Farms. From a family of abalone farmers in northern Taiwan, Tony developed a successful abalone farming business in Tasmania. Tony shares his story:
My family started raising abalone in Gongliao, Taiwan in 1975. In the early 1980s, when I was still in high school, I watched the Australian movie "The Man from Snowy River". It was the first time I saw the majestic Australian scenery. I was deeply impressed, but I did not know that it would become the beginning of my own Australian story. In 1987, shortly after I completed my military service, I went to Australia to study. I also started doing some seafood business there, exporting lobster from Tasmania and understanding the seafood farming industry throughout Australia. I found the abalone farming environment in Tasmania to be similar to that of Taiwan, and the Tasmanian species to be the best in Australia.
Around 1993-95, Taiwan's abalone encountered problems of poor growth and deaths due to inbreeding. Against this backdrop, I had the idea of ​​going to Australia to develop the abalone farming industry, and I expressed my intentions to Austrade, the Australian Office's Commercial Section. An investment official from Tasmania happened to be visiting Taiwan at the time. Coincidentally, the official said that a Tasmanian abalone farm was looking for new investors. Thanks to the Australian Office's assistance, we acquired the company in 1996.
When we set foot in the Tasmanian countryside, we naturally hoped to integrate ourselves into the local culture and build ties with the local community. Almost all our employees have been local residents. We also built new factories there, expanding our company while promoting local development. We're proud to be active in the local Lions clubs and have sponsored the local Swansea Golf Club trophies every year since 2000.
Australia is a successful multicultural and multilingual country, with almost a third of its residents born overseas. While studying abroad, I discovered that Australia was politically and economically stable, had a good living environment and abundant resources. I gained the impression that Australia was a genuinely friendly country. That lasting impression led me to think of Australia later on as a place to invest and live in.