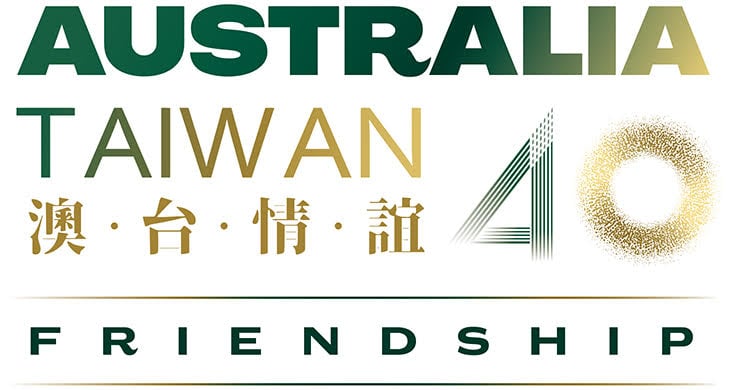 This week, '40 years, 40 stories' brings you Serena Chou, who helped establish Taishin Bank's first Australian branch in Brisbane and worked there from 2014 to 2019. Serena reflects on her experience working and living in Australia.
To be frank, Taishin Bank established a presence in Australia with the view that it would serve as a 'strategic base'. We didn't expect it to be profitable in the short term, but saw it as a forward-looking, long-term investment. Despite higher operational costs, we recognised Australia's political and economic stability as well as welcoming attitude towards investment. This led us to set up a branch in Brisbane, which has a sizable Taiwanese population, to serve the Australian and New Zealand markets.
Against this backdrop, Taishin sent me to Brisbane in 2015 to help establish the new branch. With assistance from the Australian Office here and the Taipei Economic and Cultural Office in Australia, we were able to quickly establish clear channels of communication with the Australian Prudential Regulation Authority (APRA) and build a relationship with the Brisbane City Council, laying a stable foundation for future cooperation. We also actively reached out to Taiwanese business leaders from all around the region. In July 2017, the branch officially opened its doors.
Starting from scratch, we had to overcome several challenges. On top of high operating costs, as Australia's financial regulations were quite rigorous, we devoted considerable effort to demonstrate to the authorities that our standard operating procedures and qualifications passed the muster of Australia's high-standard regulations. From finding a location and recruiting talent through to developing business, we made progress step by step with the assistance of many and through the hard work of the team.
The branch that was not expected to turn a profit in the short term ended up breaking even in just half a year. This was not only the result of the team's tireless efforts, but also a testament to the increasingly close economic and trade ties between Taiwan and Australia. The main industries in Taiwan and Australia are different: Taiwan is dominated by high tech and manufacturing, while Australia's strength lies in energy, agriculture, and services. The two sides are highly complementary. As economic relations between Taiwan and Australia continue to develop in a positive direction, I'm confident that we'll continue to create win-win outcomes on trade.
On a personal level, I'm very glad to have had the opportunity to live in Australia. Australia is a land of blues skies, white clouds, clean oceans and clean air. In addition to taking advantage of the abundance of agricultural products Australia has to offer, such as seafood and lamb, I enjoyed learning about local industries on my travels throughout the country.