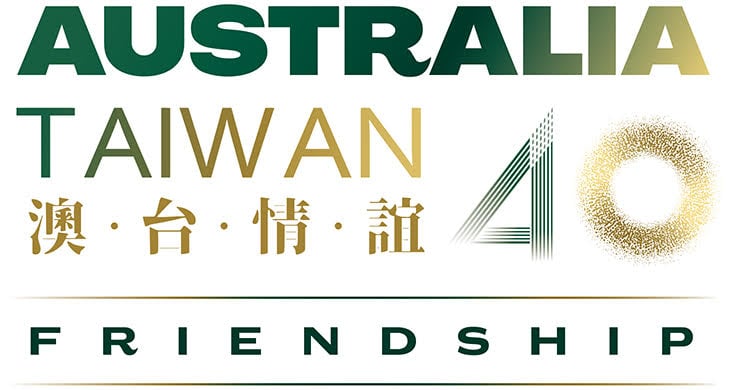 In celebration of Pride Taiwan this week, '40 years, 40 stories' brings you the story of Travis and Chan-Feng Lin-Wu, a same sex couple who are leaders in the Taiwanese community in Canberra with a long record of community work and social advocacy. Travis shares their story:
We are both vocal on LGBTIQA+ community visibility in Canberra and Taiwan, especially regarding rainbow families. Chan-Feng was President of the Taiwanese Association of Canberra, Australia (TACA) and now serves as its Chairman. He involves himself in community work promoting Taiwanese culture, arts and cuisine to the Australian community and advocating for the Australia-Taiwan bilateral relationship. He's also a facilitator of a LBGTIQ doctors group in the Australian Capital Territory (ACT).
I was appointed as a member of the ACT LGBTIQ Ministerial Advisory Council and am now a chairperson of the ACT Health Pride Network, a group dedicated to facilitating awareness of the LGBTIQ community in the workplace and providing support to colleagues. In 2017 I gave a speech to Members of Parliament at Australia's Parliament House on the importance of marriage equality. In my speech I raised the same-sex marriage movement in Taiwan. That September on Father's Day, we were featured on the front page of the Canberra Times showcasing 'Rainbow Families' and encouraging the general public to vote for marriage equality. I was delighted that Australia overwhelmingly supported marriage equality, with 61 per cent voting in favour.
In terms of promoting LGBTIQA+ rights in Taiwan, we have written articles to raise awareness of Rainbow Families. We have also assisted the Taiwan LGBT Family Rights Advocacy (台灣同志家庭權益促進會) organisation in providing information for members of the LBGTIQA+ community who wish to become parents.
Taiwan is a vibrant democracy and accepts people from diverse backgrounds. We're proud that Taiwan was the first in Asia to legalise same sex marriage, although there is more that needs to be done, including to support rainbow families.
We would like to raise our children in a bilingual and multicultural environment, where they can learn both English and Mandarin languages and the cultures and traditions in both societies. We would like them to learn the values of equality and diversity, and contribute to both Australia and Taiwan.