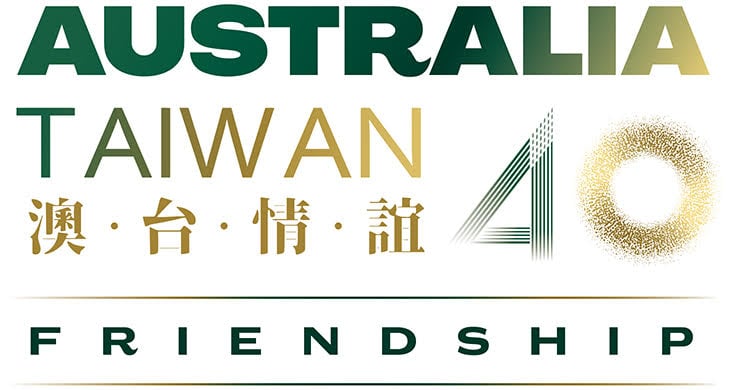 To mark the 34th Joint Conference of ATBC and ROCABC which will be held this week on 4 November, '40 Years, 40 Stories' brings you the story of the late Ross Maddock OAM, former Chairman of the Australia-Taiwan Business Council (ATBC) and former Senior Trade Commissioner to Taiwan from 1993 to 1996. Ross dedicated himself to strengthening Australia-Taiwan relations for over thirty years. His wife Ching-Mei, CEO of ATBC and director of MOS Burger Australia, shares his story:
As Taiwan marched towards growth and then democracy, and as the Australian economy opened up, Ross saw synergies of values and economics opening up. He made it his mission to promote Australia-Taiwan relations, before there was much appreciation of the opportunities across the business and policy communities. He assisted countless businesses to build the economic partnership.
Ross was a sharp intellect, but also a consummate networker – perhaps it was the former diplomat in him. Everyone involved in Australia-Taiwan business relations on both sides knew him, including Ministers, business executives, heads of community organisations, and media. He was always ready to boldly go and meet with anyone to advocate on behalf of the relationship.
Even in his later years, Ross pursued his mission with no less energy, passion or eloquence, writing policy papers to enhance bilateral economic integration, looking for ways to leverage Taiwan's New Southbound Policy, the Northern Australia Development Strategy and women in entrepreneurship.
His efforts have led to significant advances in the Australia-Taiwan trade and economic relationship. Without Ross' efforts I doubt we would have the strong two-way trade relationship we have today.
Along with all his other qualities, he had a gentle humour and was a generous mentor. He was a friend to those in low places, as well as those in high places. He has been as deeply missed in Taiwan as he is in Australia since his passing in December 2018.