Events
21 September 2018
Australian Future Unlimited Education Exhibit
Discover Australian education! The annual Australian Future Unlimited Education Exhibit (#AFUEE) is back again next week in Kaohsiung, Taichung and Taipei. Meet universities, VET institutions and schools from across Australia to discuss your study options. AFUEE: https://www.studyinaustralia.org.tw/
Thursday, 27 September, 17:00-20:30 – Hai-Lai Hotel Kaohsiung
Friday 28 September, 17:00-20:30 – Feng Chia University Taichung (Recreation Building)
Saturday 29 September, 13:00-17:30 – Taipei New Horizon
Sunday 30 September, 13:00-17:30 – Taipei New Horizon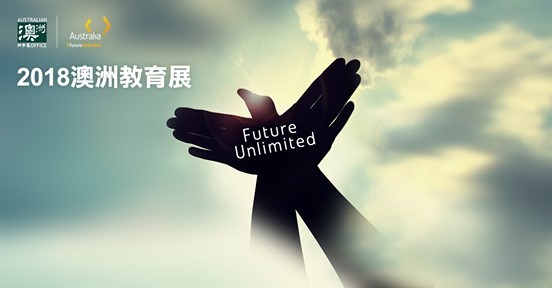 07 February 2018
After touring 12 venues around Taiwan in the past 2 years, our award winning Working Holiday Maker photo exhibition 'Land Down Under' now is back to Taipei. It will be shown at Taipei International Book Fair (Stand: A913) from 6 -11 February. If you hadn't got a chance to look at, it is the time!
22 November 2017
After touring 11 stops around western Taiwan, our Working Holiday Maker photo exhibition 'Land Down Under' is now touring to Taitung as part of 2017 Taiwan Open of Surfing! The exhibition will be opened to the public from this Thursday (23) to 24 December at National Museum of Prehistory. The museum has also arranged a series of events such as showcasing the Australian surfing film 'Men of Wood and Foam' on 9th of Dec. and 'A Plastic Ocean' on 20th Dec. Don't miss out!
12 November 2017
The Australian Office will be co-hosting the annual Remembrance Day service with the Taiwan POW Camps Memorial Society on Sunday, 12 November at 11:00am on the site of the former Kinkaseki POW Camp at Jinguashi. This year marks the 20th Anniversary of the dedication of the Memorial. If you'd like to join us, please email Sabrina Wu Sabrina.Wu@dfat.gov.au. For more information on the event, please visit the Taiwan POW Society's website : www.powtaiwan.org.
8 September 2017
Our Representative Cathy Raper and the Queensland Trade and Investment Commissioner in Taiwan Murray Davis went to Kaohsiung to celebrate the 20th anniversary of the Brisbane-Kaohsiung sister city relationship, as well as the opening of our working holiday maker photo exhibition "Land Down Under". The exhibition will run until 17 September at Kaohsiung Main Public Library. Don't miss out!
11 August 20174
After an outstanding performing group and the winner of 2016 Gasworks Circus Showdown - TEOC Circus from Melbourne has been invited to present "Entropy" at the 2017 New Taipei City Children's Festival last Saturday, another Melbourne-based performing group "Born in a Taxi" will present "the Curious Game" this Saturday at 5:30pm on 12 August as part of the New Taipei City Children's Festival.
For more info: http://www.nicholasclarkmanagement.com/curious-game.html
14 July 2017
To celebrate the Australian team coming to Taipei for the Universiade Games, we are running an AUSSIE SLANG VIDEO COMPETITION! Share your Australian accent and say some Aussie slang on video and win tickets to the Taipei 2017 Universiade! Fair shake of the sauce bottle, eh? That's fair dinkum. Get on the blower and send us a video (up to 5 seconds or so) at WHMphotocomp@gmail.com
Every Wednesday between 19 July and 19 August, we will choose three weekly winners. We will publish the winning videos on our Facebook and Instagram accounts. Each winner will get two tickets for the UNIVERSIADE GAMES to watch the Australian team play.
Note: By submitting a video to our competition, you are declaring that it is your own work; and that you agree for the Australian Office to use your video/s for all relevant purposes associated with the competition (including, but not limited to: printing and displaying the video/still images on our social media accounts, and using the video/still images in advertising material for this event's promotion).
13 July 2017
We are excited to see that the play 'The Blonde, The Brunette and the Vengeful Redhead' by Australian playwright Robert Hewett is coming to Taipei! Thank you Taipei Times for a great review: goo.gl/9dh7LV
Come along to the show's opening night tomorrow, or another showtime! More info & tickets available at: www.accupass.com/go/bbvr
6 July 2017
FinTech, was the hot topic at the first 'Brown Paper Bag Lunch' (BPBL) held by the Australian Office, Commercial Section. Keynote speaker Dr Cheng-Yun Tseng, Research Fellow at UNSW, shared his insights into the FinTech development in Australia and its implications for Taiwan. This was followed by a vigorous discussion among guests from public and private sectors including those from banks, academia and relevant industries; who suggested a follow up event to continue the discussion. In the future we hope to hold more BPBL events in areas such as FinTech, AgriTech, Education, Health, Innovation. If you're interested in attending or have ideas for future BPBL event topics, please contact the Australian Office, Commercial Section.
13 June 2017
A team from AusHeritage led by Sharon Veale, CEO of GML Heritage, will be visiting Kinmen and presenting a series of lectures and workshops exchanging knowledge and experiences in heritage conservation and management between Australia and Taiwan. This year marks the sixth AusHeritage mission to Kinmen highlighting the ongoing contributions of Australian heritage professionals to the Kinmen community. Join us to learn more about Australian cultural heritage at Kinmen on 15 – 16 June. To register for the event, please visit http://web.kinmen.gov.tw/Layout/sub_E/News_NewsContent.aspx?frame=81&NewsID=183990
31 May 2017
The Taiwan Academy of Banking and Finance (TABF) is organizing an "Australia FinTech Expedition", supported by the Australian Office Taipei, Commercial Section. Australia is one of the fast-growing FinTech communities in the world, and a proactive advocate for global industry standards and cooperation. The expedition will take participants to Australia's finance capital Sydney; and will bring together key influencers from Australia and Taiwan. Interested participants can follow the link to find further details and register for the expedition by 23 June 2017.
12 May 2017
Taipei Universiade is putting on a Universiade countdown party, "Movie Night Out", with a full program of sports films and documentaries from different countries. Australian documentary "Men of Wood and Foam" will be shown at 22:30 on 20th May at DaAn Park.
Men of Wood & Foam (60 mins) https://vimeopro.com/user9857775/men-of-wood-and-foam-sizzle-reel
More info on Movie Night Out: http://events.2017.taipei/activity/activity_20170419.html#A01
1 May 2017
Award-winning and international best-seller Australian author and educator John Marsden will visitTaiwan on 7-9 May at the invitation of the Australian Office in Taipei, and deliver a talk "Life and Inspiration: from 'Tomorrow Series" on Sunday 7 May 14:00 at the National Central Library in Taipei, to be moderated by well-known author in popular science Joann Chang.
John is looking forward to sharing with you all his life, work, inspiration, and all aspects of education. For registration for the talk: goo.gl/nIefaY For more info: www.johnmarsden.com.au
25 April 2017
The Australian Office staff led by Representative Catherine Raper joined the international community to mark ANZAC Day commemoration service this morning at the National Central Library in Taipei. The ceremony included the Laying of Wreaths, reading of poems, performances of 'The Last Post' and 'Bagpiper's Lament' and singing of the National Anthems followed by a traditional ANZAC Day morning tea with rum, homemade ANZAC biscuits and meat pies to share with friends and colleagues.
12 April 2017
Two Australian films, "Destination Arnold" and "The Legend of Ben Hall" are going to be shown in Taoyuan Film Festival which will be held from 12-25 May. We are glad to know the directors of both films will come to Taiwan and have talks after screenings. These two films in very different styles will take you to know what Australian films are! Tickets and venues: http://taoyuanff.net/screening/
3 April 2017
City'super is having an Australia Food Festival from 31 March 20 April. Throughout the period, you could find a wide range of high quality and iconic Australian products for you to enjoy throughout the day. Many of these products are new for the Taiwan market and exclusive for City'super. Please check out Citysuper website for more information: http://www.citysuper.com.tw
3 March 2017
The Australian Welsh Male Choir has travelled all the way from Melbourne to Taiwan to share with you all their music, repertoire included "I still call Australia home", "Amazing grace", and popular Taiwanese folk songs "Dark Dark Sky" and "The Moon represents my heart". Their concert in Taipei will be held at 1:30pm in Taipei at Ta-An Presbyterian Church this Sunday 5 March. Free entry! Don't miss out!
6 February 2017
Australian publishers are coming to Taipei International Book Exhibition (8 – 13 Feb 2017) at the Taipei World Trade Center. We will showcase a number of new titles brought by Australian Self-Publishing Group "Inspiring Publishers" and two Australian booksellers (Joel Becker of Australian Booksellers Association and Mark Rubbo of Readings Bookstore) will be here to share Australian experience and the future trend of book-selling.
16 January 2017
Congratulations to CloudGate2 Artistic Director Cheng Tsung-lung who will join the Artistic Director of Sydney Dance Company Rafael Bonachela to present the world premiere of "Orb – an extraordinary lunar mystery" in Sydney on 29 April, then travel to Melbourne and Canberra. This is the first time Cheng Tsung-lung's choreographic work "Full Moon" to be introduced in Australia. Friends in Australia or whoever will be travelling to Sydney, Melbourne, Canberra between 29 April – 27 May. Don't miss out. For more info and ticketing: https://www.sydneydancecompany.com/productions/orb/#.WHw9Tk9f3ct
22 December 2016
The Working Holiday Maker photography exhibition"Land Down Under"is now touring back to Taipei - Tatung University (大同大學) at Chih-Sheng Memorial Hall and T. Art Gallery of the university between now and 8 January 2017.
31 October 2016
Robot Opera by Australian artist Wade Marynowsky in the 2016 Weiwuying Arts Festival http://waf.org.tw/programs/program_4/
26 October 2016
After months of planning, the tour of B2M – Australian Indigenous R'n'B band from Tiwi Islands ( 80km north of Darwin) will be undertaking their first tour to Taiwan on 1-14 November. B2M will be touring to five cities of Taiwan, including:
4-5 Nov at Pulima Festival in Kaohsiung Museum of Fine Arts
6 Nov 10am in Taiwan Indigenous Peoples Cultural Park in Pingtung County
6 Nov 8pm at Tie Hua Village in Taitung City
8 Nov 6:30pm The Presbyterian Church in Fuli, Hualien
9 Nov 7pm National Dong Hwa University, Hualien
12 Nov 4pm International Pavilion of Indigenous Arts and Cultures in Taipei
21 October 2016
Clean Up the World: Beach clean-up activity more
7 October 2016
Australian artist Ramesh Mario Nithiyendran participated in 2016 Kuandu Biennale: Slaying Monsters more
21 September 2016
Australia Future Unlimited Education Exhibition (AFUEE) 2016 kicks off in Taiwan from 22 September and will be touring three major cities across Taiwan. It kicks off in Kaohsiung on 22 September at the Grand Hi-Lai Hotel, then moves to Taichung on 23 September at the Tempus Hotel, and in Taipei at the Songshan Creative and Cultural Park on 24-25 September. For more info: www.studyinaustralia.org.tw
5 August 2016
Working Holiday On Line Survey http://www.austrade.gov.au/local-sites/taiwan/news-and-events/whm-survey-1
21 July 2016
Nunugul Yuggera Aboriginal Dance Troupe will be performing across Taiwan https://www.facebook.com/第三屆世界原住民族樂舞節-1418724458144812/
13 July 2016
Three Australian films – "Spear", "Tanna" and "Girl Asleep" are scheduled to premiere at the 2016 台北電影節 Taipei Film Festival which runs 30 June to 16 July. Check the links for the previews and introductions of these great films:
Girls Asleep - https://youtu.be/BDFVgiry8vk & http://goo.gl/LmlgIl
Tanna - https://youtu.be/93qD-BeYcXc & http://goo.gl/qI24Op
Spear - https://youtu.be/t5_zKffdc-g & http://goo.gl/L2L1q3
26 May 2016
The Working Holiday Maker photo exhibition "Land Down Under" more
7 April 2016
The Taiwan Int'l Children's Film Festival organised by Public Television Service, was launched on 31 March showcasing six selected Australian films as follows: By This River, Cinema Dehors, Bunny New Girl, The Story of Percival Pilts, The Orchestra, and Oddball. ‬ For more information: http://www.ticff.org.tw/
10 March 2016
The photography exhibition "A Wander Down Under" organised by the Australian Office will be showing 11:00-20:00 daily from 10-20 March at 5F Woolloomooloo。Xhibit in Taipei. Through the lens of these talented photographers, we sense the spirit of the wanderer - on a journey of discovery, courage and exploration.
4 March 2016
Award-winning world-renowned Australian author and illustrator Graeme is one of the world's leading creators of picture books. His alphabet book "Animalia" has achieved classic status with worldwide sales approaching three million copies. And now we're proud to announce Graeme is headed to Taiwan for the very first time. Graeme is going to share his life and work at 10:00 a.m. on 5 March at National Central Library. Come and hear his fascinating story.
4 February 2016
Announcement: Working Holiday Maker Photography Competition: winners! more
28 January 2016
Taipei International Book Exhibition more
14 January 2016
Yiwarra Kuju: Canning Stock Route now is touring to Kaohsiung Museum of Fine Art and it will exhibit till 14 March. If you plan to have a warm-sunny trip to southern Taiwan, don't miss it!
8 December 2015
It's December and Christmas spirit has arrived at the Australian Office. This year's spectacular Christmasland in New Taipei City's 360 degree projection mapping Christmas tree has been designed by Australia's award-winning light sculpture production company "The Electric Canvas". This company has been involved in a range of top lighting festivals around the world – from Vivid Sydney Festival to Olympic and Asian Games opening ceremonies to architectural projections, including at the iconic Sydney Opera House. For more details: https://www.facebook.com/ntctour
1 December 2015
Taiwan to welcome four New Colombo Plan Scholars in 2016
On 30 November 2015, Australia's Foreign Minister Ms Julie Bishop announced that four New Colombo Plan scholars will study in Taiwan under the 2016 round of the Australian Government's New Colombo Plan (NCP). They will be joined by over 130 Australian NCP mobility students, who will come to Taiwan for a range of short courses, exchanges, practicums and internships. The NCP is a signature initiative of the Australian Government which is promoting student mobility by encouraging more Australian students to undertake study and internships in locations across the Indo-Pacific region.
17 November 2015
CHUNKY MOVE will return to the National Theatre in Taipei on 20-22 November 2015. more
6 November 2015
Every year, on the Sunday closest to 11 November, a Remembrance Day event is held at Jinguashi in northern Taiwan, or Kinkaseki, as it was known to the Japanese. Jinguashi was the site of a Prisoner of War camp during World War II, one of 14 such camps in Taiwan. In all, over 4,300 Commonwealth and other Allied prisoners of war were incarcerated in Taiwan in appalling conditions. More than 1,100 prisoners of war were sent to Kinkaseki camp between 1942 and 1945. Mr Michael Hurst MBE, Director of the Taiwan POW Camps Memorial Society has done much to keep the memory of these POWs alive. The Society's website contains a wealth of information: www.powtaiwan.org. This year is the 70th Anniversary of the end of World War II. For information about participating in this year's special Remembrance Day event held on 15 November, please contact Tina Wu at the Canadian Trade Office in Taipei - Tel: (02) 8723-3031or email to tina.wu@international.gc.ca by 5 pm on 11 November.
30 October 2015
PHOTOGRAPHY COMPETITION – SHARE YOUR JOURNEY, EXHIBIT YOUR WORK AND WIN GREAT PRIZES more
23 October 2015
Asia-Pacific Culture Day is coming this weekend at Taipei Main Station! Exotic cuisines, drinks and performances will be provided by Asia-Pacific countries, including Australia (booth number 13)! Australian consuming products, lanolin cream, essential oil, honey, chips, tea and macadamia oil will all be there for you to try out!
15 October 2015
Register now for 2015 ANZCham Melbourne Cup Luncheon on Tuesday, 3 November at the American Club.
2 September 2015
Go Biking! The Australia and New Zealand Chamber of Commerce, joined by Taiwan-Australia Alumni Association, will host "Go Biking" from 8.30am followed by brunch at Guandu until 1pm on Saturday 19 September. https://goo.gl/Iin3ST
23 June 2015
Australian award-winning Indigenous band Black Arm Band performs with Taiwanese award-winning Indigenous signer Sanpuy. more
18 June 2015
Taipei and Melbourne Co-production <eXchange> will be performed in 2015 Taipei Arts Festival. more
29 May 2015
The CEO of the Australian Research Council (ARC) Professor Aidan Byrne's visit to Taiwan. more
15 April 2015
A stunning exhibition entitled "Encounter and Immersion" showcasing paintings and photography by two fabulous Australian artists, Denise Ferris and Ruth Waller from the Australian National University, was opened to the public from 9-25 April at the Yo-Chang Museum of the National Taiwan University of Arts.
6 February 2015
Yiwarra Kuju: The Canning Stock Route Touring Display at National Taiwan Museum
Yiwarra Kuju: The Canning Stock Route exhibition was a joint initiative between the Museum and FORM, an independent arts organisation based in Perth, Western Australia. more
16 December 2014
Thank you to those who have expressed sympathy and solidarity with Australia during the hostage event in Sydney yesterday. Today at the Australian Office, we are devastated for the families and friends of the two Australians who were killed. We are also very proud of the professional response of Australian law enforcement authorities, whose courage and bravery no doubt saved many more lives.
11 December 2014
Education collaboration is one of our most important areas of focus. As part of our efforts to promote an exchange of ideas in the education sector, last week we welcomed one of Australia's best teachers, Professor James Arvanitakis, to Taiwan. more
11 November 2014
Australian artist in residence Claire Bushby will open her Taipei studio to the public this weekend from 2-6 pm at the Taipei Artist Village. more
28 October 2014
If you will be in Taipei and want a taste of the Melbourne Cup atmosphere, the Australia and New Zealand Chamber of Commerce in Taipei is hosting a Melbourne Cup Charity Luncheon on 4 November. more
27 October 2014
One of the pioneers of Australian modern dance and founder of the Australian Dance Theatre, Dr Elizabeth Dalman, will present her work Anger of the Earth at 2014 Tsai Jui-Yueh International Dance Festival. The festival will be held on 31 Oct – 2 Nov at Tsai Jui-Yueh Dance Research Institute and promises to delight audiences with a spectacular array of contemporary performances. more
17 October 2014
Australian Office Statement
The Australian Office informed Taiwan government authorities of the following information concerning five shipments of tallow imported by Namchow.
The Australian Government Department of Agriculture has investigated and has confirmed the five shipments that were the subject of Taiwan authorities' enquiry met the requirements of the certificate agreed on 13 August 2014 with Taiwan's Food and Drug Administration for unrefined edible tallow (Declaration and Certificate for Shipments of Tallow for Further Processing). Should it have been a requirement at the time of export, the Department would have certified this product using this certificate. That is, they were suitable to export for use in food production.
The use of words "for Industry Use" need not connote a non-edible product as it may relate to use in the food or any other industry. This unfamiliar English usage may have given rise to some misunderstanding. "Industry Use" is not the same as "Industrial Use".
We have told Taiwan Authorities that the Department of Agriculture understands that, in this case, the goods were not intended for industrial use.
25 September 2014
This year's Australian education exhibition will bring together more than 40 schools - including universities, vocational & private colleges, language institutes, primary and secondary schools – to provide the latest and first-hand information and consultancy services at the annual Australian Education Exhibition. more
24 September 2014
A new Australian product has recently hit the Taiwan market. "Harvey Fresh" full cream fresh milk is now available at 7-11 convenience stores, RT-Mart, A Mart, Carrefour and Welcome supermarkets in northern Taiwan (including Taipei, Taoyuan, Hsin-chu, Miao-li, and I-lan). more
24 September 2014
Australian artist David Haines and curator Jasmin Stephens will feature at this year's Kuandu Biennale, which launches on 26 September. more
4 September 2014
Australian Representative in Taiwan Cathy Raper met with Ms Vera Hsu, Taiwanese winner of the Ultimate Gap Year Competition, to bid her farewell before she embarks on a once-in-a-lifetime year-long trip to Australia. more
3 September 2014
Australia's Williamson Architects take out third prize in Taiwan's SHUTER International DreamWorks Architecture Competition Queensland-based Williamson Architects was recently awarded third prize in the SHUTER International DreamWorks Architecture Competition, organised by Taiwan's SHUTER Enterprise, which manufactures stationery and furniture for the office and household for domestic and international market - including Australia. more
29 August 2014
The Australian Centre on China in the World invites submissions for an international conference on all aspects of the study of Taiwan to take place on 6-8 January 2015. More
27 August 2014
Australian artists Tanya Schultz and Buff Diss feature public artworks at the annual Very Fun Park Contemporary Art exhibition. more
6 August 2014
The Australian Office welcomes award-winning Australian A Cappella group "The Idea of North" kicks off Taipei Summer Jazz Festival at a free outdoor gig in the main plaza at the National Theatre & Concert Hall at 7:30pm this Friday. more
29 July 2014
Colin Offord sound sculpture "THE VESSEL" to feature at the Austronesian International Arts Award in Taitung. more
25 July 2014
Australian DeepBlue Orchestra and Stretch MK1 have been invited to perform in the 2014 Taoyuan International Children's Summer Festival. more
21 July 2014
Australian artist Martyn Coutts to exhibit video work WAVE at Treasure Hill Artist Village. more
10 July 2014
Music Spirits of the Earth - Gondwana Voices, Australia. more
10 July 2014
2014 Taipei Arts Festival showcases "Black Project 1" by Antony Hamilton. more
27 June 2014
Australian artists present "Body & Memory" exhibition at Treasure Hill Artist Village in Taipei from 24 June to 20 July 2014. more


27 June 2014
Mirror Image, the collaboration of Elizabeth Dalman and Dancecology. more
19 June 2014
Australian film Canopy to screen at 2014 Taipei Film Festival. more
16 June 2014
Indigenous music exchange: Microwave Jenny visits Taiwan. more
7 May 2014
2014 Australia-Taiwan Indigenous Music Exchange Concert Tour. more
1 May 2014
ANZAC Day 2014 in Taipei. more
1 May 2014
Vertigo - Chaos and dislocation in contemporary Australian art. more
August 2013
Taiwan's U-Theatre to perform at Oz Asia Festival from 13-14 September. more
Taipei Artist Village Open Studios. more
'Message Stick: Indigenous Identity in Urban Australia' Australian Government International Touring Exhibition: Grand Opening on 19 July in the National Museum of Prehistory, Taitung County. more
July 2013
The 9-11 September 2013 Asia Pacific Cities Summit in Kaohsiung. more
Message Stick: Indigenous Identity in Urban Australia. more
Celebration of 2013 NAIDOC Week in Taiwan. more
May 2013
Anzac Day 2013 in Taipei. more
February 2013
Australia Day reception. more
November 2012
All in One' National Youth Commission Seminar. more