Australian artist Martyn Coutts to exhibit video work WAVE at Treasure Hill Artist Village
Dates: 29 July - 24 August, 2014
Opening reception: 29 July, 6-8 p.m.
Venue: Creative Lounge, Treasure Hill Artist Village
Address: No. 2, Alley 14, Lane 230, Section 3 Tingzhou Rd, Taipei
Entry Fee: Free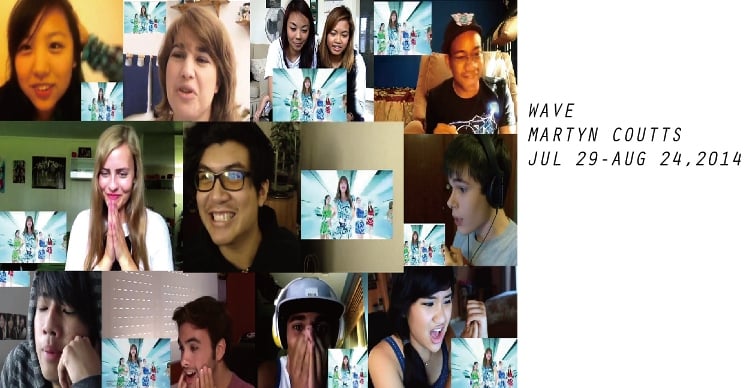 In the video work WAVE, Australian artist Martyn Coutts captures the responses of 11 fans after watching a So Nyuh Shi Dae music video for the first time on the same day. Although each person is sitting alone in in their bedroom with a camera, they are simultaneously connected through their shared experience.
These 'reaction videos' uncover the global movement of East Asian cultural products and exploer the obsession and joy of the mediated experience.
About Martyn Coutts, please see here.