Welcome to the Australian Office Taipei
Serving the interests of Australia and Australians in Taiwan
Latest News
Clean Up the World: Beach clean-up activity
21 October 2016
In order to reduce the levels of ocean pollution by proactively taking action, the Australian Office in Taipei sincerely invites you, your friends and family members to join all our staff to undertake a beach clean-up activity as a community contribution event at Laomei beach located in Shimen of New Taipei City starting at 1:30pm on Friday 28 Oct. We are pleased to invite visiting surf life saver Scott Harrison from Surf Life Saving Queensland to join us! more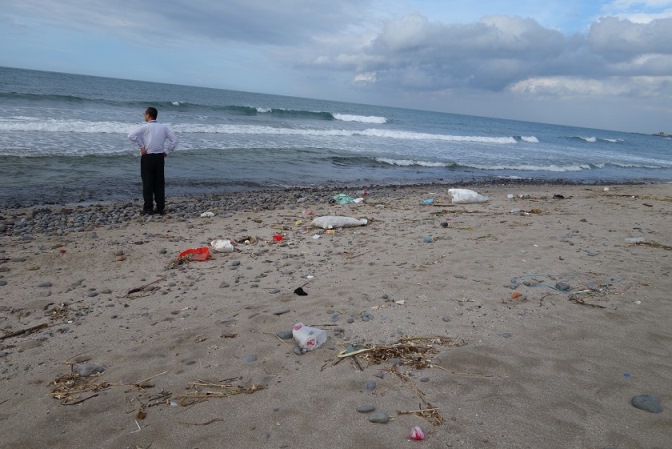 Australian artist Ramesh Mario Nithiyendran participated in 2016 Kuandu Biennale: Slaying Monsters
7 October 2016
Visual Arts Director Sarah Bond from Asialink Arts, Australian curator Glenn Barkley and artist Ramesh Mario Nithiyendran participated in the opening of 2016 Kuandu Biennale: Slaying Monsters. more
TYPHOON ALERTS
26 September 2016
Typhoon Megi is projected to impact Taiwan from late 27 September. Expect high winds, strong rains and storm surges in coastal areas. Anticipate disruptions to essential services and transport. Travellers should contact their tour provider or airline for latest information on disruptions and follow the instructions issued by local authorities.
Australia Future Unlimited Education Exhibition 2016
21 September 2016
Australia Future Unlimited Education Exhibition (AFUEE) 2016 kicks off in Taiwan from 22 September and will be touring three major cities across Taiwan! It kicks off in Kaohsiung on 22 September at the Grand Hi-Lai Hotel, then moves to Taichung on 23 September at the Tempus Hotel, and in Taipei at the Songshan Creative and Cultural Park on 24-25 September. Come visit your one-stop shop for information about studying in Australia. For more info: www.studyinaustralia.org.tw
More Australian students to study in Taiwan
2 September 2016
118 Australian undergraduate students will study and undertake work placements in Taiwan in 2017 through the Australian Government's flagship New Colombo Plan education program. "Students from 12 universities will study a broad range of subjects including Mandarin language, materials engineering and nursing" said Australian Office Spokesperson Richard Neumann. more
Working Holiday On Line Survey
5 August 2016
The Working Holiday Maker (WHM) program between Australia and Taiwan has been underway for over a decade! The program has proven to be hugely popular, attracting more than 150,000 Taiwanese youth to Australia to work, study, and travel. Many also stay in Australia to study after their working holiday is finished.
We'd like to invite those of you who has undertaken WHM program in Australia to take part in our on-line survey. The survey will help us to have a better understanding of your experiences in Australia, and whether it helped your career. Your valuable feedback will be appreciated. We thank you if you can participate.
Please follow the link to begin the on-line survey:
http://www.austrade.gov.au/local-sites/taiwan/news-and-events/whm-survey-1
Nunugul Yuggera Aboriginal Dance Troupe will be performing across Taiwan
21 July 2016
Great news! If you are interested in knowing more about Australian Indigenous culture, Brisbane-based highly acclaimed Nunugul Yuggera Aboriginal Dance Troupe will be performing across Taiwan as part of the Global Indigenous Peoples Performing Arts Festival from 30 July to 7 August in Taipei, Nantou, Pingtung and Taitung. Nunugul Yuggera Dance Troupe was invited by our office to visit Taiwan in 2010. For more information about their touring schedule in Taiwan: https://www.facebook.com/第三屆世界原住民族樂舞節-1418724458144812/
The Working Holiday Maker photo exhibition "Land Down Under"
26 May 2016
We are pleased to announce the Working Holiday Maker photo exhibition "Land Down Under" now is touring. The first stop is at National Central Library from now to Sunday, 25 September. These photos were collected from our office's Working Holiday Maker Photo Competition held in the winter of 2015. Later on, the exhibition will tour to central and southern Taiwan through to Autumn 2017. more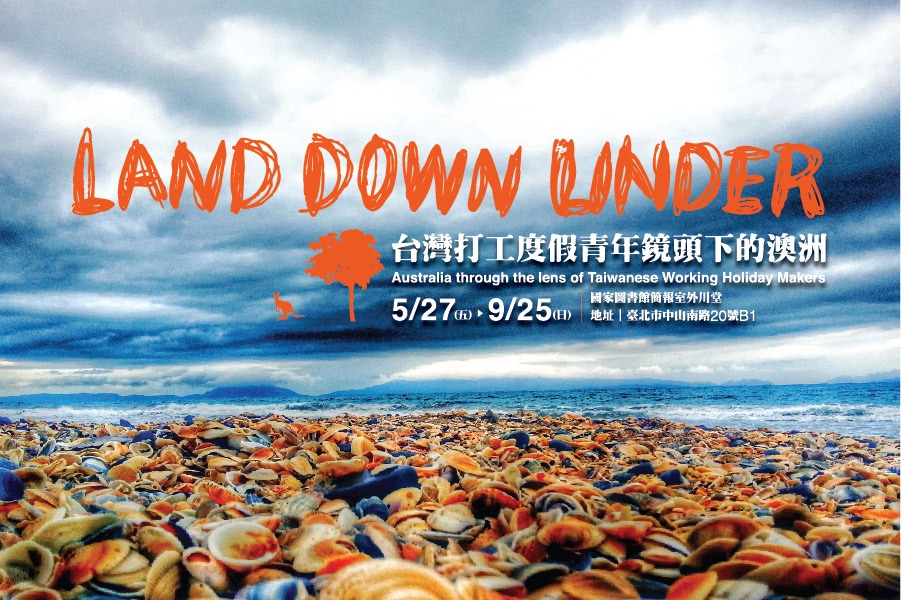 Ask an Aussie:
Rose Vassel, the first New Colombo Plan Australian scholar to study and work in Taiwan
Jack Fisher, the Paralegal Assistant at Law Firm Winkler Partners
Useful Links
Australian and New Zealand Chamber of Commerce Taipei