Welcome to the Australian Office Taipei
Serving the interests of Australia and Australians in Taiwan
Click here to meet some Australians living and working in Taiwan!
Latest News
Representative Gary Cowan's speech for 2018 Australia Day
11 April 2018
"In this together" Full speech
ANZAC Day
9 April 2018
ANZAC Day is an important day for Australians and New Zealanders. It's a day we remember the commitment and sacrifice of our past and present armed servicemen and women.
This year, a traditional dawn service will be held at 6am at the residence of our Representative, in Tienmu. The event is free of charge and simple refreshments ('gunfire breakfast') will be provided after the service.
Australians and New Zealanders and their families are welcome, however registration is essential. Please email ariel.ko@dfat.gov.au to register.
Registrations close on 20 April 2018.
Transportation and location details will be provided on registration. Attendees will be required to present ID (passport, driver's license) at the entrance to the residence.
For more information, please visit the event page: https://www.facebook.com/events/1488980154546742/
Life After WHM Series: May Tsai – Amateur photographer
8 March 2018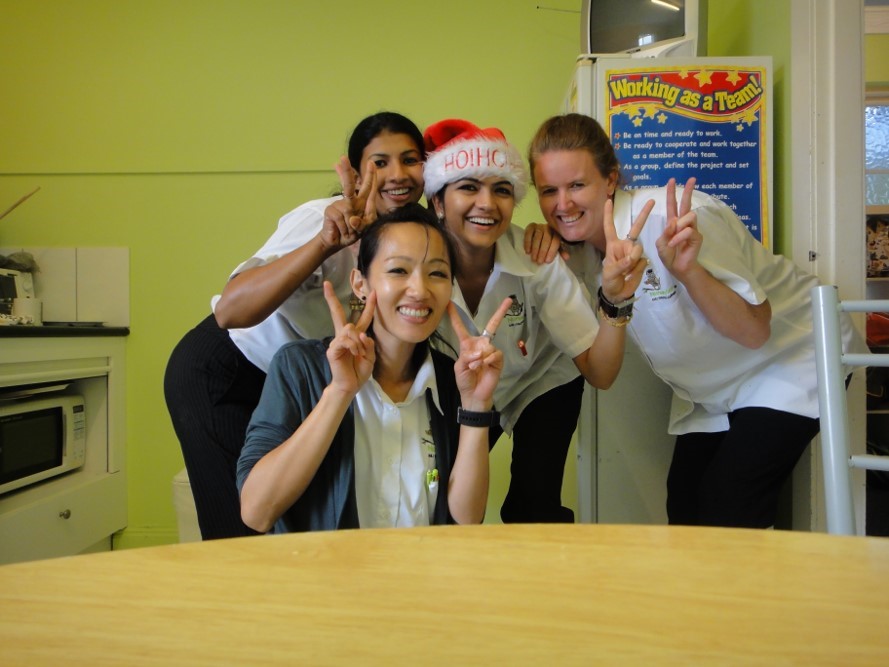 'I love nature. Australia is famous for its natural wonders, wide open space and the outback. Australia provides an easier access for working holiday maker visa applicants. Therefore I decided to embark on the journey as a gift for my 30th birthday.' Full interview.
People who help shape Australia's place in the world
6 March 2018
Every day, Australians are out in the world doing remarkable things: unlocking economic opportunity, keeping us safe, giving Australians a voice, helping others, promoting Australian expertise, services and produce. This is foreign policy in action—Australians working to make the world better for other Australians and for our neighbours. Meet some of the people who help shape Australia's place in the world.
The Australia's Foreign Policy White Paper is now available online at: https://www.fpwhitepaper.gov.au/
Smartraveller advice
07 February 2018
Taiwan: on 6 February 2018 (local time), a large earthquake struck near Hualien, damaging a number of buildings. After a major earthquake, aftershocks are common and can cause further damage. Monitor local media and follow the advice of local authorities.
http://smartraveller.gov.au/countries/asia/north/pages/taiwan.aspx
Know Your Workplace Rights!
12 December 2017
Did you know every year almost 25,000 young Taiwanese travel to Australia to do a Working Holiday Maker (WHM) program? Taiwanese WHMs in Australia are protected by Australian law which regulates hours of work, salary, discrimination, etc. It's important that you know your rights because we want all Taiwanese who visit and work in Australia to have a great time! Australia's Fair Work Ombudsman (FWO) is available to help with any concerns or problems you might encounter, and the FWO has Mandarin Chinese language service. Check out the FWO website:
https://www.fairwork.gov.au/how-we-will-help/templates-and-guides/fact-sheets/rights-and-obligations/visa-holders-and-migrant-workers-workplace-rights-and-entitlements
People who help shape Australia's place in the world
28 November 2017
Meet some of the people who help shape Australia's place in the world, such as Taiwanese-Australian Katy Lin.
Payment of Passport and Notarial Services at the Australian Office
14 November 2017
From 20 to 30 November 2017, the Australian Office will be transitioning to credit card payments in Australian dollar (AUD).

From 1 December 2017, the Australian Office will only accept payment via credit card.

The Australian Office will only accept Visa, MasterCard and American Express cards, and the charges for services will be in AUD. There are no international transaction fees for Australian cards.

Local Visa, MasterCard and American Express cards will also be accepted, however these may attract additional fees. Clients are advised to speak to their card provider regarding additional fees prior to attending their appointment.

Thank you for your cooperation and patience during this time.
Australia announces permanent access to SmartGate channels for Taiwanese passport holders
6 November 2017
In great news for Taiwanese travellers, Australia will now allow permanent access to SmartGate (electronic) entry channels at Australian airports for Taiwanese passport holders. For more info ...
New Fair Work app launched
11 September 2017
Calling all Working Holiday Makers in Australia – did you know Fair Work Australia has just launched a new smartphone app?
The app is available in traditional Mandarin characters (as well as 17 other languages!) and allows you to save your rosters, receive shift reminders, record your hours simply, take photos and save all your workplace documentation, and submit anonymous reports on any workplace issues you may be facing.
Available on the App Store and Google Play for download now. Further info and download available at: www.fairwork.gov.au/app

Useful Links
Australian and New Zealand Chamber of Commerce Taipei