Welcome to the Australian Office Taipei
Serving the interests of Australia and Australians in Taiwan
Latest News
Australian Federal Election 2016
The Australian federal election will be held on Saturday 2 July 2016.
Early (in-person) voting will be offered by the Australian Office (AO) in Taipei from Monday 20 June to Friday 1 July during business hours. The AO will NOT be open on Saturday 2 July 2016. Voters are encouraged to vote in-person by Friday 1 July or submit a postal vote.
To be able to vote, you will need to make sure you're enrolled to vote and that your details are up to date by 23 May. Please visit the Australian Electoral Commission's website (www.aec.gov.au) for further details.
The Working Holiday Maker photo exhibition "Land Down Under"
26 May 2016
We are pleased to announce the Working Holiday Maker photo exhibition "Land Down Under" now is touring. The first stop is at National Central Library from now to Sunday, 25 September. These photos were collected from our office's Working Holiday Maker Photo Competition held in the winter of 2015. Later on, the exhibition will tour to central and southern Taiwan through to Autumn 2017. more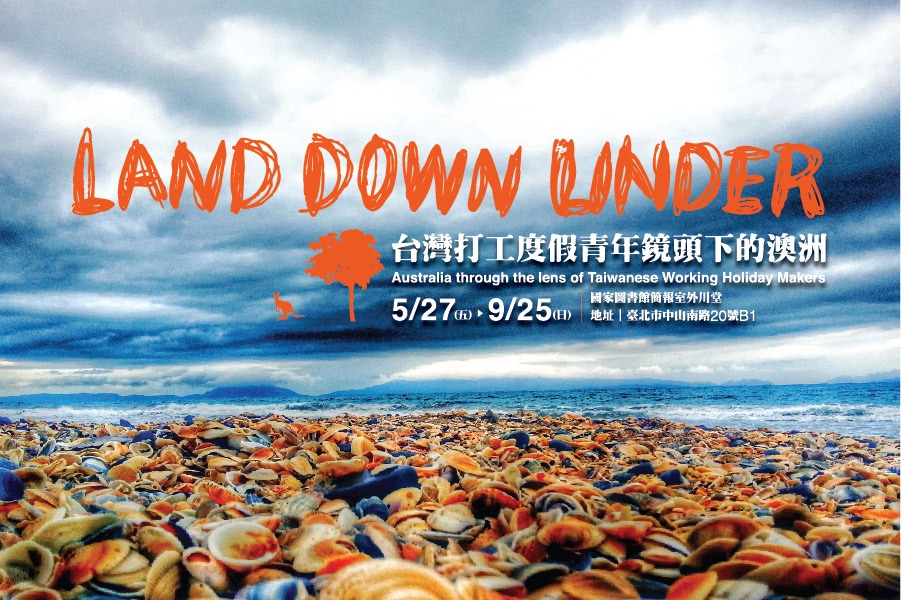 Endeavour Scholarships and Fellowships
20 April 2016
On 19 April, Senator the Hon Richard Colbeck, Minister for Tourism and International Education, announced that the 2017 round of Endeavour Scholarships and Fellowships was open until 30 June. These prestigious merit-based scholarships and fellowships apply to both overseas citizens who would like to undertake study, research or professional development in Australia and for Australians to do the same overseas. For more information please visit http://australia.org.tw/tpei/endeavourawards.html
Introducing Australian films for "Spotlight on World Cinema: Rising Stars from Australia and New Zealand"
7 April 2016
A heartfelt Australian film, "The Rocket" is about a boy who is believed to bring bad luck leading his family through Laos to find a new home. Along with another two Australian movies, "The Turning" which stars Cate Blanchett and Australian Academy of Cinema and Television Arts (AACTA) award-winning film "Wish You Were Here", all are showcased at Wonderful Theater in Taipei (真善美戲院)'s "Spotlight on World Cinema: Rising Stars from Australia and New Zealand" starting from 1 April. More information: https://www.facebook.com/colafilmselection
Asialink Arts Residencies 2016 Arts Residents
18 February 2016
Congratulations to Taiwanese artist Liu Yao Chung who will be undertaking artists in residency program at Fremantle Arts Centre, and to Australian artists Kimberley Pace and Timothy Cole who will be undertaking artists in residency program in Taiwan in 2016. more
2016 Australia Day Message
Catherine Raper, Representative, Australian Office Taipei
People key to growing Australia-Taiwan partnership
26 January 2016
26 January is Australia Day, a time when Australians celebrate our journey as a nation, reflect on what we have learned, and look forward to the opportunities ahead. This year, 2016, is a milestone in Australia-Taiwan relations as it marks the 35th anniversary of the Australian Office in Taiwan. I want to take this opportunity to celebrate our friendship with Taiwan and our achievements over the past year and to look ahead to opportunities for the future. more...
Taiwan Elections
18 January 2016
The Australian Government congratulates Dr Tsai Ing-wen on her victory in the Taiwan elections on 16 January.
The smooth conduct of the elections is a tribute to the strength and maturity of Taiwan's democracy and to the enthusiastic involvement of the Taiwanese people.
This will be Taiwan's third peaceful transfer of power since becoming a democracy.
The Democratic Progressive Party has been successful in winning both the presidency and a majority in the legislature.
Australia welcomes continued cross-Strait dialogue, which is important to ongoing regional peace and stability.
Australia will continue to work with Taiwan on an unofficial basis including through our trade and investment ties and our cooperation in science and education. This builds on the close links between the Australian and Taiwanese people.
Taiwan to welcome four New Colombo Plan Scholars in 2016
1 December 2015
On 30 November 2015, Australia's Foreign Minister Ms Julie Bishop announced that four New Colombo Plan scholars will study in Taiwan under the 2016 round of the Australian Government's New Colombo Plan (NCP). They will be joined by over 130 Australian NCP mobility students, who will come to Taiwan for a range of short courses, exchanges, practicums and internships. The NCP is a signature initiative of the Australian Government which is promoting student mobility by encouraging more Australian students to undertake study and internships in locations across the Indo-Pacific region.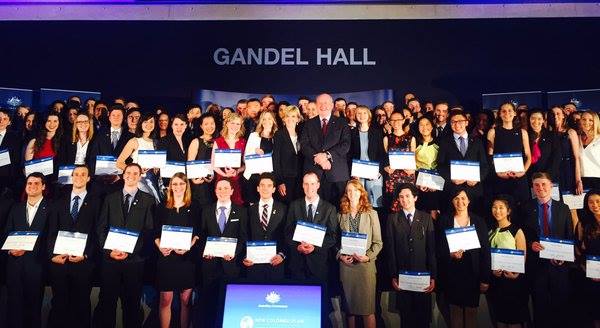 Useful Links
Australian and New Zealand Chamber of Commerce Taipei