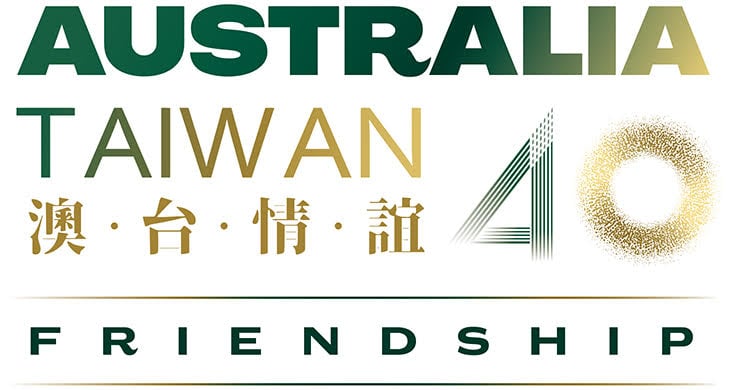 PRESS RELEASE
ON THE CELEBRATION OF AUSTRALIA-TAIWAN FRIENDSHIP
Australian Office, Taipei
9 June 2023
On 8 June, the Australian Office hosted an event at the Grand Hyatt Taipei celebrating Australia-Taiwan Friendship. The event was the culmination of our Australia-Taiwan Friendship Year launched in Taipei in October 2021, and in Kaohsiung in November 2021, marking the 40th anniversary of the establishment of the Australian Office.
Our Celebration of Australia-Taiwan Friendship recognised the long-standing links and friendship between Australia and Taiwan spanning many fields.
Australia and Taiwan share values, rich Indigenous cultures and histories, open and diverse societies and a commitment to an inclusive, peaceful and prosperous region.
We have long-standing and mutually beneficial trade and economic links, with two-way trade now standing at over 32 billion US dollars – a historic high - as well as growing investment links.
We have close connections between our peoples, with more than 100,000 Taiwanese-Australians making a positive contribution to Australia's multicultural society, and close education, tourism and business links.
Australia is proud to be Taiwan's largest supplier of energy and resources, and we are close partners in the transition to clean energy including through investments in solar, wind, energy storage and low emissions technologies like hydrogen.
We helped each other through the challenge of COVID, and through our new Health and Biotechnology Partnership we are connecting our world-leading health, medical and biotech sectors, helping improve the lives of people in Australia and Taiwan.
Australia is a top education destination for Taiwanese students and a close partner in English language learning, vocational education, and talent and skills training, including supporting women in STEM.
Australia and Taiwan support the human rights, cultural and linguistic rights, and economic opportunities of our Indigenous Peoples, including through the Indigenous Peoples Economic and Trade Cooperation Arrangement (IPETCA); and we promote gender equality and women's leadership and participation across our economies and societies.
We work together in APEC, the WTO and the GCTF, and Australia continues to support Taiwan's meaningful international participation to address shared challenges.
Australia and Taiwan both have rich Indigenous cultures, and at our event we were proud to showcase an inspiring performance by Taiwanese Indigenous artist Suming, of the Amis tribe, part of the 'Gapu Ngupan' collaboration between Indigenous artists of Australia and Taiwan. We also shared a traditional Welcome to Country performed by Australia's leading Indigenous performer Professor Deborah Cheetham-Fraillon AO together with Taiwan's National Symphony Orchestra, recorded during Professor Cheetham's visit to Taiwan earlier this year under our Australia Taiwan Friendship Year - Arts Exchange Partnership with Taiwan's National Arts and Culture Foundation.
At the event, the Australian Office also recognised the contribution to the Australia-Taiwan relationship of participants in our '40 Years, 40 Stories' - a collection of personal stories told from Australian and Taiwanese perspectives demonstrating the breadth and depth of our relationship, including through sports, culture, business, education or community ties.
Australia's Representative, Ms Jenny Bloomfield, said:
"As Australia's Representative, it has been an honour to contribute to the Australia-Taiwan relationship and friendship. Over the past three years, I have seen first-hand Taiwan's rich diversity and resilience and I have experienced the warmth, friendship, support and hospitality of the Taiwanese people. Taiwan's remarkable achievements are worthy of admiration and respect. I thank all our partners most sincerely for your support and friendship."
Representative Bloomfield's private collection of Australian Indigenous art was on display, and Representative Bloomfield was proud to present one of the artworks as a gift, to be displayed at Tainan's Museum of Archaeology. The Australian Office worked with the Museum to present "First Wave: Australian and Taiwanese Indigenous Fashion Exhibition" from July to September last year.