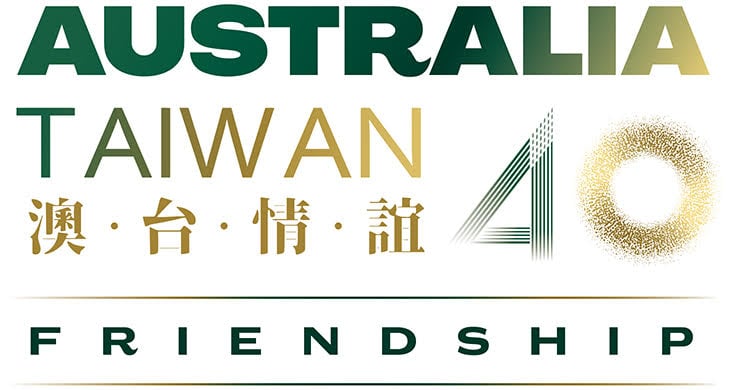 Kaohsiung Launch of '40 Years, 40 Stories' and Australia-Taiwan Friendship Year
Remarks by Australian Representative Jenny Bloomfield
Pan-Austro-Nesian Arts Festival
Kaohsiung Museum of Fine Arts
Monday, 15 November 2021
Good evening.
I am delighted to be here in Kaohsiung.
I would like to welcome you all to our event this evening.
In Australia, it is customary at the start of significant events and meetings to first acknowledge the Traditional Custodians of the land on which we are meeting.
I am proud that Deborah Cheetham, one of Australia's most accomplished Indigenous artists, opened our event with 'Long Time Living Here', a moving example of an Acknowledgement of Country that was on behalf of the Yalukit Weelam peoples of present-day Melbourne – my home town.
I once again wish to express our heartfelt condolences to those affected by the Kaohsiung fire tragedy and their families.
I thank you for your patience awaiting our postponed event, and welcome you all to the Kaohsiung Museum of Fine Arts (KMFA) this evening, to mark the 40th anniversary of the establishment of the Australian Office in Taiwan and the 'Australia-Taiwan Friendship Year'.
I would also like to take this opportunity to thank the Mayor of Kaohsiung Chen Chi-mai, the Kaohsiung City Government, the Chair of the Taiwan-Australia Inter-Parliamentary Amity Association, Legislator Alice Chiu, and all our guests for attending tonight's event.
We are proud to work with KMFA Director Lee Yulin and all for arranging this wonderful 'Pan-Austro-Nesian Arts Festival', bringing together works from so many impressive artists from Australia, Taiwan and across region here. I congratulate Director Lee for this inspiring exhibition, which celebrates our openness and shared perspectives, and our connections that transcend national boundaries.
And we look forward to welcoming Taiwanese Indigenous artists exhibiting at Queensland's Asia Pacific Triennial of Contemporary Art later this year, and at the Sydney Biennale next year.
I was especially delighted to launch recently a new 'Australia-Taiwan Friendship Year – Arts Exchange Partnership', supporting cultural and arts exchanges between our young people, and particularly our Indigenous peoples.
Art is core to our identity, and I believe this exciting partnership will further promote our cultural links, and bring our peoples closer together.
And as international travel returns to normal, we look forward to resuming these connections in person.
Australia and Kaohsiung share a long-standing partnership. Whether in energy and resources, agriculture, education, health and biotechnology, smart cities, tourism, maritime affairs, sports, arts and Indigenous exchanges - our links are broad and mutually beneficial.
Kaohsiung and Brisbane have been sister cities since 1997. Kaohsiung is also the birthplace of many Taiwanese Australians, and countless young people from Kaohsiung have studied in Australia or visited under the Working Holiday Maker program.
Australia and Taiwan share similar values, rich Indigenous cultures, and open, diverse economies and societies.
We are important trade and economic partners in the Indo-Pacific region, and we are committed to an open, inclusive, peaceful and prosperous region.
We are reliable partners, and our partnership generates substantial benefits for both our peoples.
Australia is a natural partner for Taiwan in its energy transition; and in helping Taiwan achieve its Bilingual Nation 2030 goals.
And COVID has only strengthened our cooperation.
Even more important is the long-lasting friendship between the peoples of Australia and Taiwan.
I sincerely thank you all for your support of the Australia-Kaohsiung and Australia-Taiwan relationship. The relationship is stronger because of your contribution.
Finally, I am proud to share with you this evening the launch video of '40 Years, 40 Stories' – a showcase of stories told from Australian and Taiwanese perspectives that demonstrates the breadth and depth of our ties, and which the Australian Office will publish over the next 12 months in celebration of the 'Australia-Taiwan Friendship Year'.
Thank you.