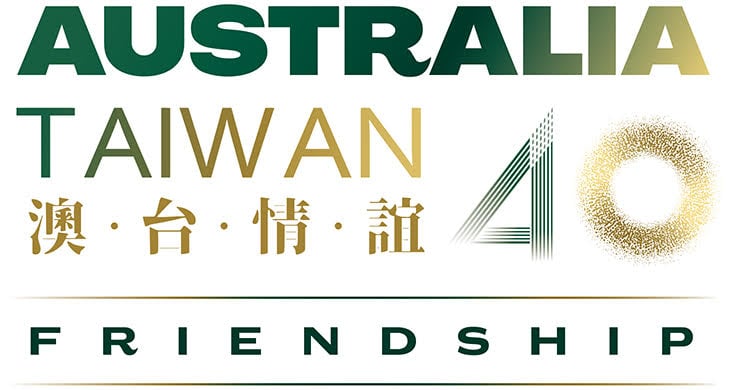 Launch of '40 Years, 40 Stories' and Australia-Taiwan Friendship Year
Remarks by Australian Representative Jenny Bloomfield
Museum of National Taipei Universtiy of Education
Tuesday, 26 October 2021
Welcome all to tonight's celebration of the 40th anniversary of the Australian Office in Taiwan, and to the launch of the 'Australia-Taiwan Friendship Year'. I am honoured to see so many distinguished friends of Australia here at the Museum of the National Taipei University Education.
This university is very special to the Australian Office, as it is here that all of our staff, including me, completed our language training in Mandarin.
Thank you to our wonderful performer, Sang Mei-Chuan, of Taiwan's Indigenous Paiwan tribe, for her beautiful rendition of "Song of Purity", a traditional melody which can only be sung by women in Paiwan culture.
I am also proud that we could bring you 'Long Time Living Here' by Deborah Cheetham, one of Australia's most accomplished Indigenous artists. It is customary in Australia to commence events by acknowledging the Traditional Custodians of the land. Deborah's is a moving example of an Acknowledgement of Country that was on behalf of the Yalukit Weelam peoples of present-day Melbourne – my hometown.
I would also like to pay my respects to Taiwan's Indigenous peoples.
In Australia, as in Taiwan, our Indigenous cultures are diverse, strong and a vital part of our national identity.
Australia's Aboriginal and Torres Strait Islander peoples have lived in Australia for over 60,000 years, and are now joined by people from nearly 200 countries, making Australia home to 26 million people with a rich variety of cultural and linguistic backgrounds.
We define ourselves not by our background, but by our commitment to shared values - fairness, democracy, freedom and the rule of law, mutual respect, dignity and equality of opportunity. I believe these are values shared by Taiwan.
Australia and Taiwan also share a long-standing and mutually beneficial trade, economic and people to people relationship that creates economic prosperity for us all. And COVID has only strengthened our partnership.
We are natural partners in energy and resources, and in the transition to net zero through technologies like hydrogen, and in building stable and reliable supply chains. We have strong and growing trade in premium food and agricultural products, and we are deepening our partnership in third markets.
Australia is also proud to be Taiwan's second most popular education destination, and we are working together to promote Taiwan's Bilingual 2030 goals.
Indeed, whether it is: our long-standing energy, resources, food and agricultural partnerships; our growing health, medical and biotechnology links; our financial services cooperation; our education and youth ties; our joint work to promote gender equality, Indigenous opportunity, social innovation and digital technology, governance and human rights; our work together with our Pacific partners, or in APEC, WTO, GCTF and other fora – the Australia-Taiwan partnership has never been closer.
We are reliable and trustworthy partners in the Indo-Pacific region, and we are committed to an open, inclusive, peaceful and prosperous region.
But even more important is the long-lasting friendship between the people of Australia and Taiwan.
We are friends who support each another, working together to build open, diverse, resilient societies.
To demonstrate our friendship, I am proud to launch this evening '40 Years, 40 Stories' – a showcase of personal stories told from Australian and Taiwanese perspectives that demonstrate the breadth and depth of our ties, and which the Australian Office will publish over the next 12 months in celebration of the 'Australia-Taiwan Friendship Year'.
I am also pleased to present this evening my private collection of paintings by Australian Indigenous artists, mostly young female artists, which I hope you will enjoy.
I believe art is core to our identity, and I am strongly committed to connecting our young artists, and to giving them every opportunity.
And so, I am especially delighted to announce this evening a new 'Australia-Taiwan Friendship Year - Arts Exchange Partnership', through which, together with Taiwan's National Culture and Arts Foundation (NCAF), we will support cultural and arts exchanges between our young people, and particularly our Indigenous peoples.
I thank Professor Lin Mun-Lee, Chair of the Foundation, for this wonderful initiative, and I look forward to working together on this exciting partnership.
As we celebrate our 40th anniversary, I sincerely thank all our friends for their support of the Australia-Taiwan relationship.
The relationship is stronger because of your contribution.
I look forward to working together with each of you, throughout our Friendship Year and beyond, to deepen the friendship between us, and to advance our shared goals, for the benefit of the people of Australia and Taiwan.
I now invite you to view our '40 Stories' launch video.
Thank you.