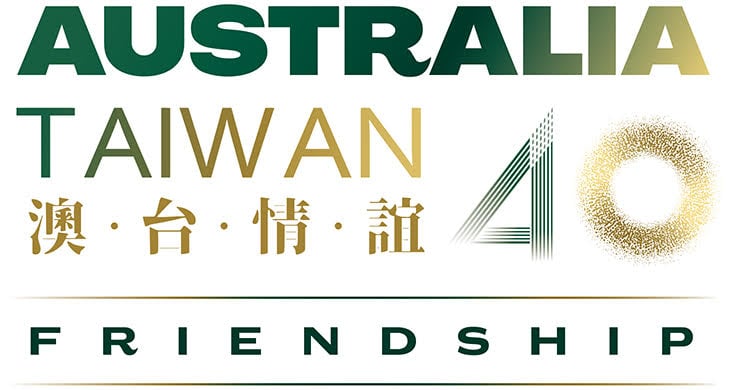 Celebration of Australia-Taiwan Friendship
Grand Hyatt Taipei
Remarks by Australian Representative Jenny Bloomfield
8 June 2023
Dake ho!
As is customary in Australia, I would first like to acknowledge all Indigenous peoples here today and pay my respects to their elders past, present and future.
I welcome you all to our Celebration of Australia-Taiwan Friendship - the culmination of our Australia-Taiwan Friendship Year celebrations launched in October 2021 marking the 40th anniversary of establishment of the Australian Office.
It is wonderful to see so many good friends of Australia from across government, business, industry, community, students and other foreign representatives.
Thank you Suming for this moving performance, part of the inspiring Gapu Ngupan ('Chasing the Rainbow') cross-cultural collaboration project between Indigenous artists of Australia and Taiwan.
We are also proud to share 'Long Time Living Here' - a Welcome to Country by one of Australia's most distinguished Indigenous artists, Professor Deborah Cheetham-Fraillon AO, together with musicians from Taiwan's National Symphony Orchestra, recorded during Deborah's visit to Taiwan earlier this year under our Australia Taiwan Friendship Year - Arts Exchange Partnership with Taiwan's National Arts and Culture Foundation.
Aboriginal and Torres Strait Islander peoples have lived in Australia for over 60,000 years, and they are now joined by people from every corner of the world.
This makes Australians what we are: a land that is home to the oldest continuous culture in the world, and to people from more than 300 ancestries.
We define ourselves not by our background, but by our commitment to fairness, democracy, freedom and the rule of law, united by mutual respect, dignity and equality of opportunity.
These are values that Australia and Taiwan share.
We share rich Indigenous cultures and histories, open, diverse societies and a commitment to an inclusive, peaceful and prosperous Indo-Pacific region, our common region.
We have long-standing and mutually beneficial trade and economic links, and close connections between our peoples. More than 100,000 Taiwanese-Australians make a positive contribution to Australia's multicultural society and enrich our culture. Our business links help create jobs and support the prosperity of both our economies.
We helped each other through the challenge of COVID, and we emerged stronger together.
Since 2020 we have almost tripled two-way trade to over 32 billion US dollars – a historic high.
Australia is proud to be Taiwan's largest supplier of energy and resources, and a close partner in the transition to clean energy.
We have doubled agricultural trade; through our Health and Biotechnology Partnership, we are connecting our world-leading health, medical and biotech sectors; and we are a top education destination and close partner in English language learning, vocational education and talent and skills training, including supporting women in STEM.
Australia and Taiwan are strongly committed to promoting the human rights, cultural and linguistic rights and trade and economic opportunities of our Indigenous Peoples, including through the Indigenous Peoples Economic and Trade Cooperation Arrangement (IPETCA); and we work to promote gender equality and women's leadership and participation right across our economies and societies.
We are partners in APEC, the WTO and the Global Cooperation and Training Framework (GCTF). And we continue to support Taiwan's meaningful participation internationally because if we are to address effectively the many challenges our world faces today, we need the contribution of all partners.
Australia is committed to Indo-Pacific peace and prosperity. As Prime Minister Albanese said at the Shangri La Dialogue on the weekend:
"Peace must be built, defended and upheld. It's a pursuit that no one country can shoulder alone. And Australia is invested and engaged and committed to building a secure and prosperous region… Together we can meet the challenges that all of us face in the years ahead".
Tonight, we also recognise the contribution to the relationship of participants in our Australia-Taiwan Friendship Year '40 Years, 40 Stories' - a collection of personal stories told from Australian and Taiwanese perspectives demonstrating the breadth and depth of our relationship.
I welcome our participants, and I thank you for your contribution.
I also thank our sponsors, long-time friends and our many other supporters this evening.
As I said at the launch of our Australia-Taiwan Friendship Year in October 2021, art is core to our identity.
So I am proud tonight to again showcase a display of my private collection of Australian Indigenous artworks, most by young female Indigenous artists.
And I am honoured to present shortly one of these artworks as a gift, to be displayed at Tainan's Museum of Archaeology. I sincerely thank Director Wang and the Museum for working with us to host the incredible 'First Wave: Australia and Taiwan Indigenous Fashion Exhibition', featuring the Bendigo Art Gallery's Piinpi exhibition, in July-September last year.
Finally, as Australia's Representative it has been an honour to contribute to the Australia-Taiwan relationship and friendship. Over the past three years, I have seen first-hand Taiwan's rich diversity and resilience and I have experienced the warmth, friendship, support and hospitality of the Taiwanese people. Taiwan's remarkable achievements are worthy of admiration and respect. I thank you all most sincerely for your support and friendship. We will remain friends with Taiwan for life, and Taiwan will always be in my heart.