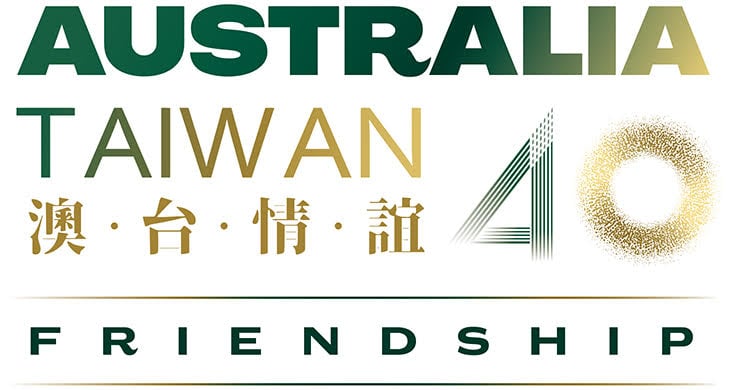 PRESS RELEASE
PROFESSOR DEBORAH CHEETHAM FRAILLON AO and MAESTRO NICOLETTE FRAILLON AM VISIT TO TAIWAN
AUSTRALIA-TAIWAN FRIENDSHIP YEAR – ARTS EXCHANGE PARTNERSHIP
Australian Office, Taipei
9 February 2023
Australian Representative Ms Jenny Bloomfield was delighted to host in Taiwan one of Australia's most accomplished Indigenous artists, soprano, composer and educator Professor Deborah Cheetham Fraillon AO, and her spouse leading Australian conductor Maestro Nicolette Fraillon AM, from 3-8 February 2023 as part of the Australia-Taiwan Friendship Year - Arts Exchange Partnership MOU signed with Taiwan's National Culture and Arts Foundation (NCAF).
During her visit to Taiwan, Professor Cheetham Fraillon collaborated with ten musicians from Taiwan's National Symphony Orchestra to conduct performances of her compositions Long Time Living Here, Gulaga, and Above Knowing. The three pieces respectively represent an Australian Indigenous Welcome to Country; a reflection on acquiring deeper understanding of the composer's Indigenous culture and connection to Country; and an acknowledgement of the importance of knowledge, understanding and acceptance of the past in order to build a better, fairer shared future. The pieces, sung in Indigenous languages, were performed in Taiwan for the first time in celebration of Australia-Taiwan Friendship.
In Kaohsiung and Taipei, Professor Cheetham Fraillon and NSO performed at events attended by leading figures from government, business, culture and the arts, and Indigenous representatives, including Taiwanese Indigenous students and Australian students in Taiwan under the Australian Government's New Colombo Plan.
While in Taiwan, Professor Cheetham Fraillon and Maestro Fraillon toured Taipei's National Concert Hall and Kaohsiung's Weiwuying Centre of the Performing Arts, and met with the Directors of the NSO and the Weiwuying to explore opportunities for cooperation.
They also called on Minister Icyang Parod of the Coauncil of Indigenous Peoples, where they interacted with Taiwanese Indigenous artists including through moving impromptu performances of Indigenous song. They received briefings on initiatives to promote Indigenous arts, culture, language, education and economic development and explored opportunities to deepen contact, knowledge and cooperation between Indigenous peoples of Australia and Taiwan.
Professor Cheetham Fraillon and Maestro Fraillon visited arts and cultural institutions in Taipei and Kaohsiung, and met Taiwanese artists - including Ciwas Tahos, an Atayal Indigenous artist and Taiwan's inaugural exchange artist who will visit Australia later this year - and members of Taiwan's Indigenous communities to deepen arts linkages and understanding. Highlights included a performance by Vox Nativa Indigenous Choir, a Taiwanese Indigenous youth choir of international acclaim; and the Kemasi Maza Exhibition showcasing the shared languages, cultures and histories of the Austronesian peoples.
The Australian Office was pleased to support the visit of Professor Cheetham Fraillon and Maestro Nicolette Fraillon as part of our Australia-Taiwan Friendship Year celebrations. Through this exchange, the Australian office will support collaboration between Australian and Taiwanese artists and deepen cross-cultural understanding.
Representative Bloomfield said:
"In Australia as in Taiwan, our Indigenous cultures are diverse, strong, and a vital part of our identity. The stories, traditions and cultures of our Indigenous peoples are central to how the stories of our nations are told. Art is core to our identity, and I am proud that under our Australia-Taiwan Friendship Year - Arts Exchange Partnership, we can support cultural and arts exchanges between our peoples, and particularly our Indigenous peoples".
The Australian Office thanks the National Culture and Arts Foundation (NCAF), the National Symphony Orchestra (NSO) and our other partners, and expresses appreciation to I-Mei Foods, Bank of Taiwan and Taiwan Financial Holdings for their support and contributions.
Following their visit to Taiwan, Professor Cheetham Fraillon and Conductor Maestro Nicolette Fraillon will jointly perform with the Sydney Symphony Orchestra at the Sydney Opera House for World Pride 2023.