"Ask An Aussie" series: Jack Fisher, the Paralegal Assistant at Law Firm Winkler Partners
Jack Fisher is an Australian currently working as Paralegal Assistant at a law firm Winkler Partners in Taipei. Jack came to Taiwan previously to study Chinese, and is now a fluent Chinese speaker. He also undertakes voluntary work by joining the expat community in Taiwan to share Australian life style and culture to the Indigenous children in Taroko of Hualien.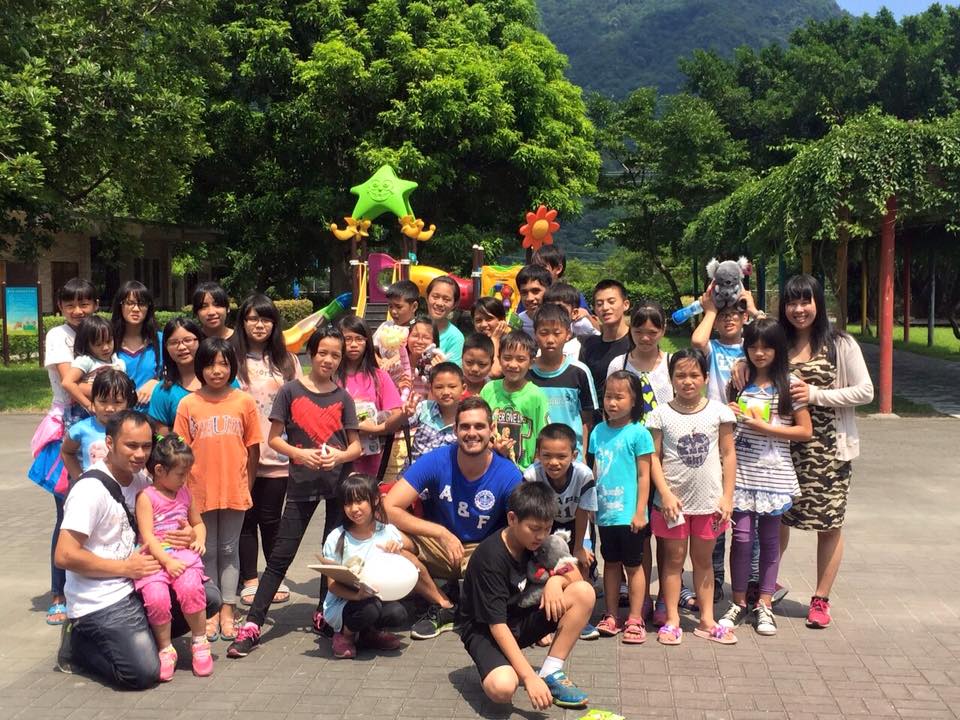 1. How long have you been in Taiwan? Why did you choose to come to Taiwan to work?
I've been living and working in Taiwan for more than two years, but have lived here previously in 2012 studying Chinese at NTNU's Mandarin Training Centre as part of a scholarship program.
I choose to return to Taiwan to work for a few reasons. Firstly, I had fallen in love with everything life in Taiwan had to offer after my experiences as a student here in 2012. I was no stranger to moving around, after being born in Sydney, growing up in Melbourne and going to university in Brisbane, and felt like moving overseas after graduation to gain some professional experience was a good choice. I had studied Chinese all through high school and university, and after living in Taipei for almost a full year in 2012, always wanted to come back to see what professional work opportunities existed.
2. Were there any obstacles that you encountered when you first came to Taiwan?
Yes, the initial move wasn't easy to say the least - it was a big decision, considering most of my family and friends were all still in Australia. I had given myself a years' time (initially on a working holiday visa) to find a job, and I wasn't sure if, at the end of the year, I would have to leave again. The biggest obstacle that I encountered when I first arrived was adjusting to post-student life in a foreign environment, searching for a job in a market where jobs for recent foreign graduates are few and far between, and where most of the foreigners I met were either my age and students, or professionals much older than me. Other practical issues, such as finding an apartment, learning how to pay taxes, making sure your visa doesn't expire, also presented their own challenges in adjusting to life as a working professional in Taiwan.
3. What was the highlight of your stay in Taiwan? Which part of Taiwan has inspired you the most?
A highlight of my stay in Taiwan in a personal sense has definitely been the new friends and colleagues I have met and worked with during my time here. Living in a foreign country, with a language, society and culture very different to your own makes having a strong group of friends to rely on even more important. As a result, I see many of my close friends here now as family. The people I've worked with during my time at the British Chamber of Commerce, Austrade and my current position at Winkler Partners have, and still do on a daily basis, teach me new things. I also will remember fondly my experiences volunteering for a friend's charity, hosting a full-day workshop to introduce underprivileged children in Taroko to Australian food and culture.
On a professional level, a highlight that stands out for me was when I (along with a good friend) co-hosted the Australia and New Zealand Chamber of Commerce's Business Awards in 2014 in both Chinese and English, in front of a crowd of hundreds of professionals, as well as industry and government representatives. Finding my current job as a full-time paralegal at Winkler Partners (following my internship there) is also an achievement I'm proud of.
The part of Taiwan that has inspired me the most are definitely some of people I've had the pleasure to work with and meet during my time here. In particular, Martin Walsh from Austrade, for introducing me to the commercial aspect of the Australia-Taiwan relationship and the business environment in Taiwan (and for teaching me how to tie a bowtie!), and Robin Winkler, the founding partner of Winkler Partners. Robin has spent most of his life in Taiwan, and has done (and continues to do) so much for the country, it's hard not be inspired by what he has achieved.
4. What kind of experiences or essential skills that you have brought from Australia that has helped with your stay in Taiwan?
While Chinese is not essential for living and working in Taiwan, I would say that my studies of the language in Australia were invaluable both personally and professionally to me during my time in Taiwan. Other than Chinese, I would have to say that being comfortable with networking and socializing with both expats and locals alike is a skill that comes naturally to many Australians, and is a skill that is very important - particular so in Asia, where personal connections and "guanxi 關係" are heavily emphasised.
5. Would you recommend other young Australians to follow your footsteps and why?
I would highly recommend any young Australians looking to study Chinese or gain valuable work experience in Asia to consider moving to Taiwan. Taiwan is a fantastic and vibrant country to live in, very friendly to foreigners, represents a great mix of different Asian and Western influences, and is full of opportunities for those who are proactive and willing to "give it a go".