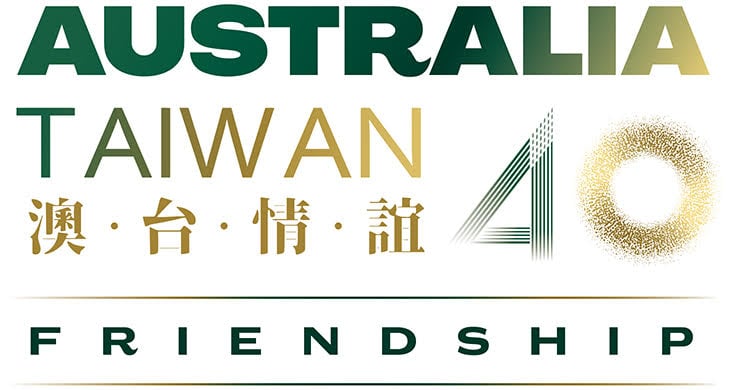 As is customary in Australia, I would like to acknowledge Australia and Taiwan's Indigenous peoples and pay my respects to their elders past and present.
This year marks the 40th anniversary of the Australian Office in Taiwan, and I am delighted to be here at the National Culture and Arts Foundation today in this, the Australia-Taiwan Friendship Year, to sign this important agreement and establish the Australia-Taiwan Arts Exchange Partnership. Arts and cultural exchange are vital to building and deepening mutual understanding and friendship, and this agreement will allow us to further deepen arts and cultural links between Australia and Taiwan.
Australia and Taiwan already have a long history of arts and cultural cooperation, whether it is in opera, dance, music, film, literature, Indigenous or contemporary art. During the Australia-Taiwan Friendship Year, the Australian Office has hosted several arts and cultural events, including launches at the Museum of the National Taipei University of Education and at the Pan-Austro-Nesian Arts Festival at the Kaohsiung Museum of Fine Arts. The Friendship Year has also presented '40 years, 40 stories', which showcases stories told from Australian and Taiwanese perspectives demonstrating the breadth and depth of the relationship.
Indigenous artists have already formed strong people-to-people connections in recent years – this year in particular, Taiwanese Indigenous artists and curators participated at the 10th Asia Pacific Triennial in Queensland, and Paiwan artist Aluaiy Kaumakan became the first Taiwanese Indigenous artist to present at the Biennale of Sydney, which is an incredible milestone. An upcoming Indigenous fashion design exhibition in July-September 2022, First Wave, will further showcase the strong links in Australia-Taiwan Indigenous arts, culture, and creative industries.
I am very excited that this agreement will establish a mechanism to support and encourage further cooperation between Australian and Taiwanese artists, particularly our Indigenous artists. Australia and Taiwan have so much to share and learn from each other, and this partnership will provide many great opportunities, including for our artists to experience each other's vibrant arts scenes for themselves, to learn from each other's creative approaches, and to share their own artistic creations with a new and appreciative audience.
I would like to thank Professor Lin and her team for their support and commitment, and our old friends Chairman Kao, Chairman Lu and Chairman Hsiao for your long-standing friendship and for being here today.
Thank you.