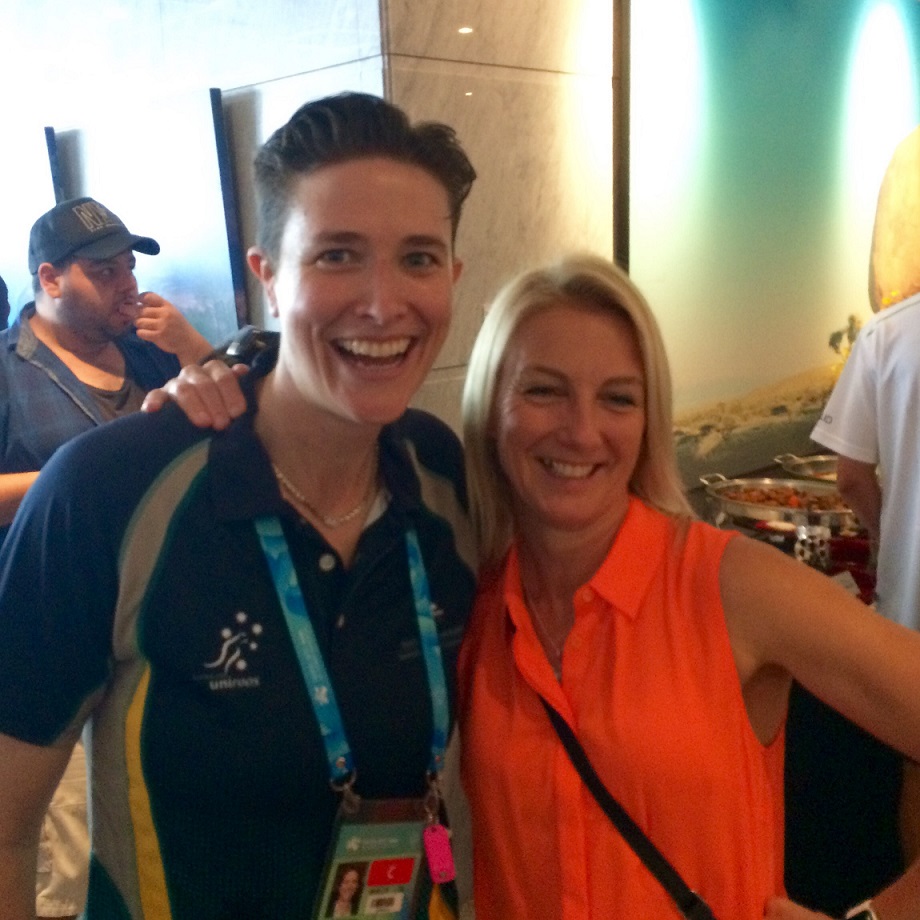 #AOAskUniroos is a series of mini-interviews with Australian young athletes, administrative managers and local volunteers who are attending the 2017 Taipei Universiade. Recently we catch up the nutritionist Fiona Pelly (on right, next to Chef de Mission Liz Brett).
What are your first impressions of Taipei?
I love it here! Everyone has been so welcoming. The people are really friendly. It's really hot and humid though.
What is your role in the Universiade?
I oversee the nutrition program for the athletes' village. So I am organising food for 9,000 people. There are a lot of different nutrition requirements.
What is the most difficult food request you have had to accommodate?
Food allergies, definitely. There is one athlete who gave me a list of 20 foods that she was couldn't eat, that was hard. There are a lot of people who are dairy intolerant, some people are allergic to mushrooms, lots of people want gluten-free food. There is a wide range of things. On top of allergies, the athletes are training in hot conditions so we need to be conscious of their fluid intake, make sure they are getting enough electrolytes, etc.
Most different thing between hometown and Taipei?
I am from the Sunshine Coast in Queensland. I miss the beach here, it is further from the city than back home, I won't have a chance to get to the beach here. There are a lot more people here in Taipei than back home, it is much busier here. Its also a lot hotter here – the Sunshine Coast is warm but the humidity is much higher here.
Which Universiade event are you most looking forward to?
I hope I get time to see some events! I really want to see some, but it is hard to say which one I want to see the most. The water polo would be great, so would the swimming.