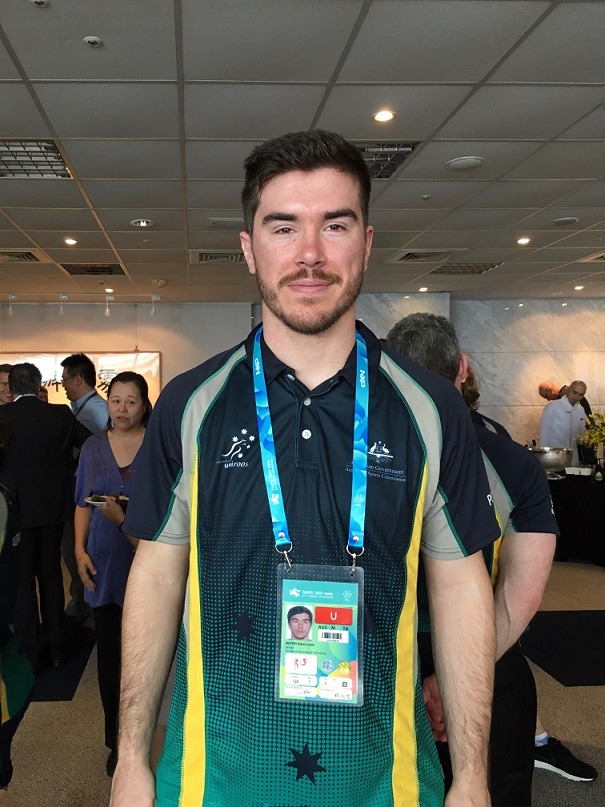 AO Ask Uniroos is a series of mini-interviews with Australian young athletes who are attending the 2017 Taipei Universiade. We caught up with Taekwondo athlete Adam Meyers to have a chat.
What's your impression of Taiwan before coming here?
I was very excited to come to Taiwan. Looking forward to eating.
What are the things you are most looking forward to while visiting Taiwan?
Of course, the night markets, hot spring and Taipei 101!
How many hours do you train each week?
Around 15-20 hours
Can you feel the difference of Taipei comparing to where you are from?
Taipei is much hotter.
Any exotic food you wish to try?
I can't wait to try "stinky tofu".
Any dream athlete you wish to have a photo taken with?
Anyone great, maybe Usain Bolt.