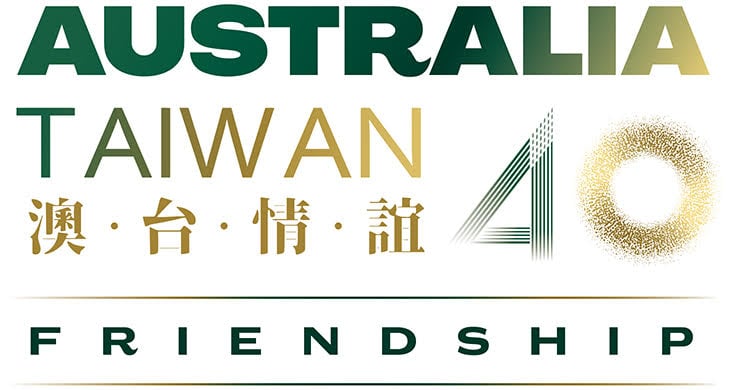 Australian Representative Jenny Bloomfield's Message for Taiwan Indigenous Peoples' Day
01 August 2022
On 1 August, Taiwan celebrates Indigenous Peoples Day – and in July, we in Australia marked NAIDOC Week, when we celebrate the achievements of Indigenous Australians and the significance of Aboriginal and Torres Strait Islander cultures and heritage.
Indigenous cultures, languages, histories and traditions are a vital part of who we are - and they form a special bond between Australia and Taiwan. Our Indigenous exchanges, people-to-people, cultural, and business links have never been stronger, and I thank the Council of Indigenous Peoples for our cooperation.
The Australian Office was proud to launch the Australia Taiwan Friendship Year in Taipei and Kaohsiung, marking the 40th anniversary of establishment of the Australian Office, with events celebrating Indigenous art and great Indigenous performance.
As part of the Friendship Year celebrations, we launched a new Arts Exchange Partnership to deepen links between our artists, especially Indigenous artists; and we have showcased Indigenous stories told from Australian and Taiwanese perspectives in our '40 Years, 40 Stories' campaign, demonstrating the breadth and depth of our relationship.
We supported "Between Earth and Sky: Indigenous Contemporary Art from Taiwan", with eight Taiwanese Indigenous artists and two curators at the Queensland Art Gallery and Gallery of Modern Art's 10th Asia Pacific Triennial of Contemporary Art, the largest ever exhibition abroad by Taiwanese Indigenous artists; and we were proud that Aluaiy Kaumakan (Paiwan Nation), became the first Taiwanese Indigenous artist to exhibit at the 23rd Biennale of Sydney.
The Australian Office was proud to sponsor the 2021 Kaohsiung Film Festival showcasing films on Indigenous themes and panel discussions on Indigenous reconciliation, culture and history. And we are delighted to partner with Tainan's Museum of Archaeology to present 'First Wave: Contemporary Australian & Taiwanese Indigenous Fashion Exhibition', which opened in July. The exhibition features works from the Bendigo Art Gallery, together with Indigenous Taiwanese works, showcasing our strong links in arts, culture, creative industries and Indigenous design. I invite you all to visit the exhibition.
Last December, I was proud to join Indo-Pacific partners at the Austronesian Forum Plenary and Executive Council Meeting, together with representatives from Australia's Torres Strait Regional Authority as observers. We look forward to strengthening links with the Forum; and wish this year's Austronesian Forum, to be hosted by the Marshall Islands, great success.
We also participated in the Indigenous Peoples Economic Forum, held under the auspices of the Austronesian Forum, to discuss how to better support Indigenous entrepreneurs, local associations, small and micro businesses and local governments in seizing economic development opportunities.
We strengthened Indigenous youth, talent, and sports exchanges; and shared experiences in promoting trade and investment links, digital connectivity, and preserving and promoting Indigenous languages.
We welcomed the Indigenous Peoples Economic and Trade Cooperation Arrangement (IPETCA) – the first trade agreement to recognise and support Indigenous business and entrepreneurs on a global scale – and we look forward to working with Taiwan, New Zealand, Canada and other partners to create connections and support inclusive trade and economic growth.
Finally, we continued to work together to promote the human rights of Indigenous peoples, and particularly the rights of Indigenous women. On International Women's Day 2022, I was proud to co-host a lunch bringing together over 100 female leaders, including Indigenous leaders, to share perspectives on the important role and contribution of women, especially Indigenous women, in building a sustainable future for all.
Our engagement with the world starts with who we are. As home to the oldest enduring culture in the world, Australia is committed to ensuring Indigenous voices and experiences are at the heart of our international engagement, including by developing a First Peoples Foreign Policy.
Today, we are proud to join with you as you celebrate the history, culture and achievements of Taiwan's Indigenous peoples. We will continue to work together to promote opportunities for Indigenous peoples everywhere; to ensure that the rights and traditions of Indigenous peoples are respected; and that all Indigenous peoples are full participants and beneficiaries of a free, open and fairer world.