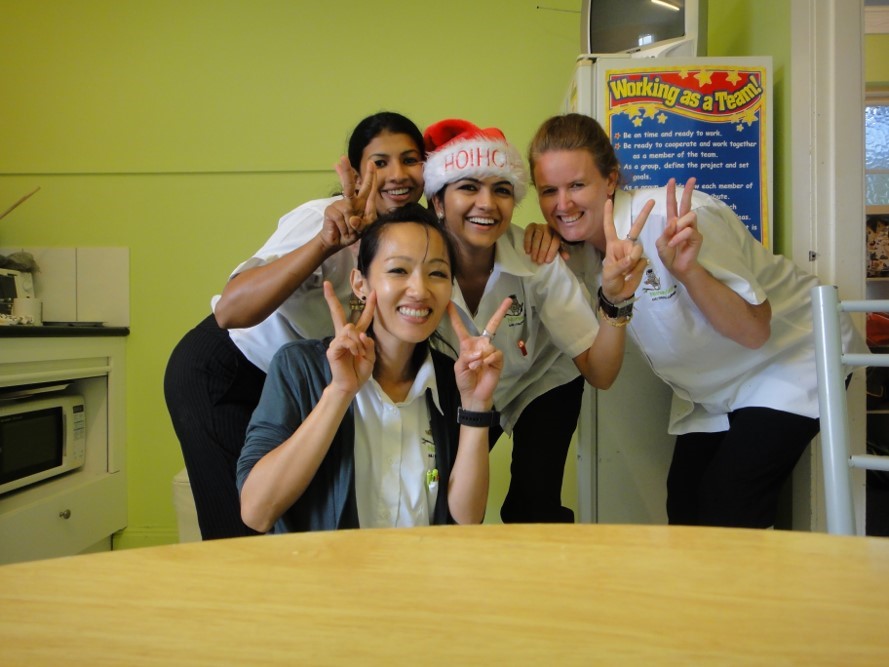 Q1: You undertook WHM to Australia in 2011-12, why did you choose Australia in the first place?
I love nature. Australia is famous for its natural wonders, wide open space and the outback. Australia provides an easier access for working holiday maker visa applicants. Therefore I decided to embark on the journey as a gift for my 30th birthday.
Q2: Can you please share with us what kind of work did you do while in Australia?
I had plan then to stay fit and train my strength, so I was targeting labor intensive work, such as farmer or fruit picker. To my surprise, I ended up working as an assistant at a childcare centre. The experience paved the way for my career development in Taiwan. As soon as I returned from Australia, I worked as a teacher for young children at a private preschool.
Q3: Has WHM experiences in Australia changed you in any way?
My WHM experiences in Australia provided a good window for me to observe the differences of early childhood education, and the cultural differences between Taiwan and Australia. The experiences has made me open-minded and learnt how to respect individuality. I always share with people around me that the year as a working holiday maker in Australia was the happiest time in my life. I am more flexible to accept things happened in my daily life whether it's for better or worse. I enjoy my daily walk to work, even though it'd take an hour, meeting new friends from different countries, dealing with crisis and travelling around most of Australia, including Tasmania.
Q4: We realised that you are also a photographer and has always brought a camera with you wherever you go. Please share with us your story.
I lost my beloved husband a number of years ago. My WHM experience in Australia has brought to me many joyful memories. Therefore I decided to return to Western Australia to start my discovery as an amateur photographer. I carry my husband's camera to discover Australia wherever I go. My world starts spinning again because of Australia's stunning landscape.
Q5: Any good advice or lessons learnt for future working holiday makers to Australia?
My WHM experience in Australia was not 100% positive. As a result of some negative experiences, I've encountered true friendship, and are still in touch with friends I met then. 'Always prepare for the worse' & 'Australia will surprise you' are two of my honest advices for future working holiday makers to Australia.